How Snowflakes are Formed
If you look at snow up close, you will probably notice that it is made up of thousands of tiny flakes with beautifully complex designs.
These snowflakes are actually ice crystals. They form in our atmosphere, high in the clouds, and transform along their journey to Earth thanks to different factors and forces.
We look at how snowflakes are formed, and what atmospheric conditions contribute to the beautiful intricacies we've come to know them for.
How to Build a Snowflake
The designs of snowflakes are actually products of a crystallization process that is controlled by the atmosphere.
Water vapor in the atmosphere latches onto a free-floating speck of pollen or dust and acts as a nucleator. This means that it can begin to add on (ie. nucleate) more water molecules and grow in size. When this happens at cold temperatures, water also freezes and crystallizes.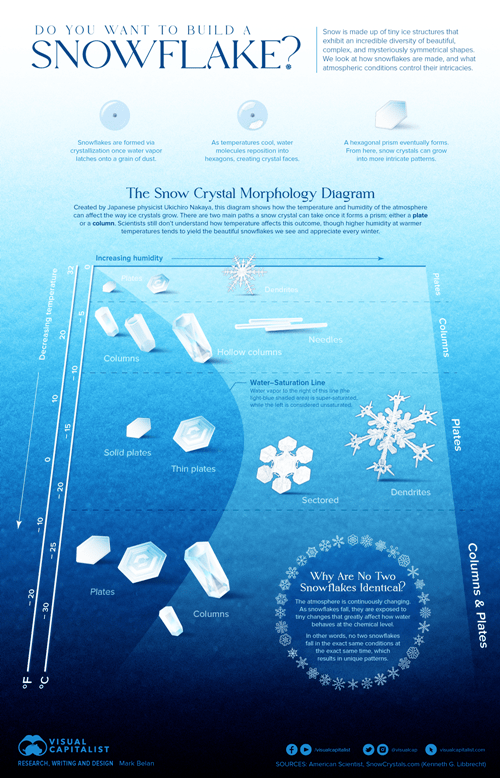 Click here to read original article ...