MIC's new Modular Master of Education offers agile, flexible and connected learning
Mary Immaculate College (MIC) is delighted to announce the launch of a modular Masters of Education (M Ed). The modular design enables students to register for specific core M Ed modules and select others from a diverse range of electives. The customised nature of the programme, which is offered on a full-time (one-year) or part-time (two-year basis), allows for flexible, agile and individualised learning pathways.
According to Dr TJ Ó Ceallaigh, Programme Coordinator & Director of Taught Postgraduate Studies in Education at MIC: "The Level 9 modular M Ed is designed for all those interested in enhancing their professional knowledge, understanding and skills in education. The fact that students can now build their own customised M Ed by choosing from the available modules that best suit their own professional specialisms, research areas, personal interests and mode of learning makes the modular M Ed at MIC one of the most distinctive programmes of its kind in the country."
The programme is comprised of a number of core modules including Applied Research, Inclusive Education Policy and Practice, Principles and Practice of Research in Education, National and International Trends, and Current Issues in Education as well as a dissertation module. A diverse choice of innovative elective modules is offered ranging from Education and the Law; Key Paradigms in STEM Education; Building School, Family, Community Partnerships for Learning; School Self-Evaluation and Whole School Planning; Ceannasaíocht agus Bainistíocht; Leading Mentoring in Early Childhood and Primary School Contexts; and Religious Education and Inter-belief Dialogue.
Dr Ó Ceallaigh adds: "All the programme modules, whether core or elective, are delivered using a blended, hyflex or completely online format thus giving greater choice in terms of time, place, pace, content and mode of learning. We want to ensure that each student on the modular M Ed at MIC benefits from a personalised, connected, student-centred learning experience as well as a unique, rigorous and compelling intellectual challenge. MIC as a globalised provider, especially welcomes international students to this modular, hyflex M Ed programme."
The Principles of Universal Design Learning (UDL) – engagement, representation and action/expression – have been embedded in the programme design, development and implementation from the outset. The programme also features a diverse range of innovative, authentic, flexible and inclusive assessment types and formats ensuring an enriched learning experience for all students.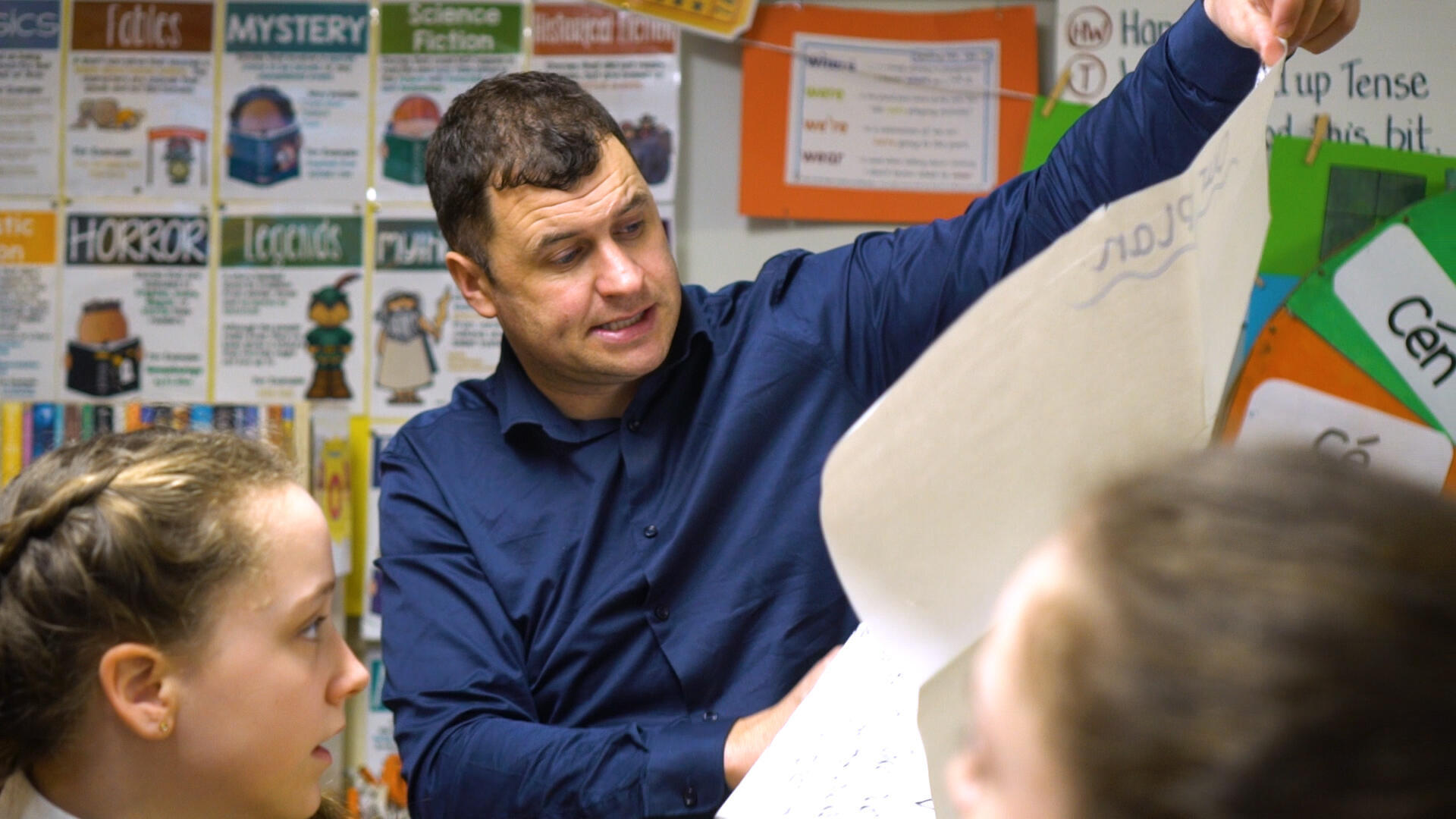 According to Dr Ó Ceallaigh: "Our aim is to create an engaging and inclusive infrastructure that facilitates students to share insights and innovations and engage in collaborative reflection and strategic planning fostering an effective learning culture and community of practice, thus enabling and amplifying creativity, diversity and excellence in research."
Applicants with a primary degree in education (Level 8 NFQ) at a minimum of Honours 2.2 will be considered for direct entry into the modular M Ed programme. Applicants who have a 2.2 honours degree in other disciplines may be considered if they have substantial and relevant professional experience.
In cases where the applicant does not meet the normal entry requirements, the applicant can be assessed on prior learning in line with University policy and procedures on the Recognition of Prior Learning. The admission procedures will include an interview wherein the prior learning and experience of applicants in education will be assessed. For direct entry into Year 2 of the part-time programme, applicants should hold a Professional Development Graduate Diploma in Education (Level 9 NFQ) at a minimum of Honours 2.1.
Watch: Dr Ó'Ceallaigh outlines the main features of the modular M Ed.
Further details on the programme are available here.