€360,000 Awarded to MIC & Clare Education Centre to Enhance STEAM Learning in Schools throughout Ireland and Europe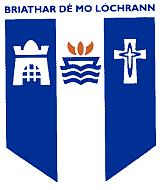 The Department of STEM Education at Mary Immaculate College (MIC), in partnership with Clare Education Centre, has been awarded a €360,000 grant from Erasmus+ to fund research in STEAM Education. The funding provided will be used for the development of STEAM (Science, Technology, Engineering, Arts, Mathematics) expertise in primary schools in Ireland and throughout Europe.
Led by Clare Education Centre, this 3-year research project aims to ensure that all learners have access to high quality STEAM/STEM education. The Department of STEM Education at MIC and Clare Education Centre will partner with organisations in four different countries and through the development of specialist STEM teachers, known as 'STEM Champions', children in schools in Ireland, Portugal, Croatia, Norway, and Greece will be given the opportunity to proactively engage in STEM learning.
Head of the Department of STEM Education at MIC, Dr Aisling Leavy, said: "A key priority in European and national policies is to increase knowledge and competence in STEAM subjects, thereby fostering essential innovation and creativity. We are delighted to contribute to this effort through identification and analysis of best practices in STEAM education at primary and secondary school levels. This Erasmus+ award, targeted at developing strategic partnerships for school education, focuses on engaging students in the creation of their own STEAM learning."
She continued by saying, "This grant is an opportunity for the Department of STEM Education at MIC to contribute towards improving STEM literacy in schools and ensuring that all learners have access to high quality STEM education. This research will advance the goals of the Department of STEM Education to bring all learners, particularly those from diverse and marginalised communities, into contact with STEM."
Commenting on the partnership with MIC, Ray McInerney, Director of Clare Education Centre said: "The promotion of STEAM education and active learning methodologies are core priorities for Clare Education Centre. This project, in collaboration with MIC, will significantly facilitate the development of STEAM education and will result in the development of training programmes, teaching resources and learning activities, which will be of relevance locally, nationally and internationally. In recent years, Michael Browne has pioneered the engagement of many Clare schools in STEAM education and this project will provide opportunities for teachers and pupils to further embrace STEAM teaching and learning".
He added, "The ultimate beneficiaries of the project are the children whose educational attainment is likely to be enhanced by active involvement in their own STEAM learning"
Cratloe NS, O'Callaghan's Mills NS and St Senan's NS Kilrush will be involved centrally in the project in addition to a further twelve schools in Clare. Michael Browne will lead the project for Clare Education Centre with the support of Ray McInerney. The research team from the Department of STEM Education at MIC includes Dr Aisling Leavy, Dr Anne O'Dwyer, Dr Edward Corry and Dr Mairéad Hourigan.
The four partner organisations that MIC and Clare Education Centre will work with over the three years are: Agrupamento de Escolas Carlos Gargate (Portugal), Osnovna Skola Matije Gupca (Croatia), Luster Commune (Norway) and Directorate of Primary Education of Western Thessaloniki (Greece).