Research by ECDL Foundation and national providers in seven countries has found that self-assessment is a poor measure of digital skills.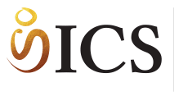 More than 80% of 15-24 year olds worldwide are online. This gives the impression that by having access to digital technologies, people, and particularly young people, automatically learn how to use them. People tend to assume that if they own a digital device and know how to use certain applications, then they already have all the necessary skills for personal and professional life.
However, the disparity between self-assessed skills and those measured in practical tests was large. For example, in Switzerland 85% of survey respondents indicated that they were 'good' or 'very good' in using the internet and email, whereas, in reality, only 34% of them answered the practical questions correctly.