New Survey Reveals High Career Uncertainty among T.Y. Students: CareerFit Offers Solution
It's no secret that choosing a career can be a daunting task for many students. With so many options available, it can be hard for students to know where to start. However, a recent survey conducted at the TY Show 2023 in T.U.S. Limerick revealed that this uncertainty is particularly prevalent among T.Y. students in Ireland.
Out of the 200+ T.Y. students surveyed, only 16% knew for certain what their ideal career is. 40% had an idea of the area they would like to pursue, but were still unsure of exactly which career. And a shocking 44% had no idea about what type of career they would enjoy or be good at.
These results are concerning, as career uncertainty can lead to students making choices that they may later regret. It can also lead to students feeling lost and directionless after graduation. However, there is a solution to this problem.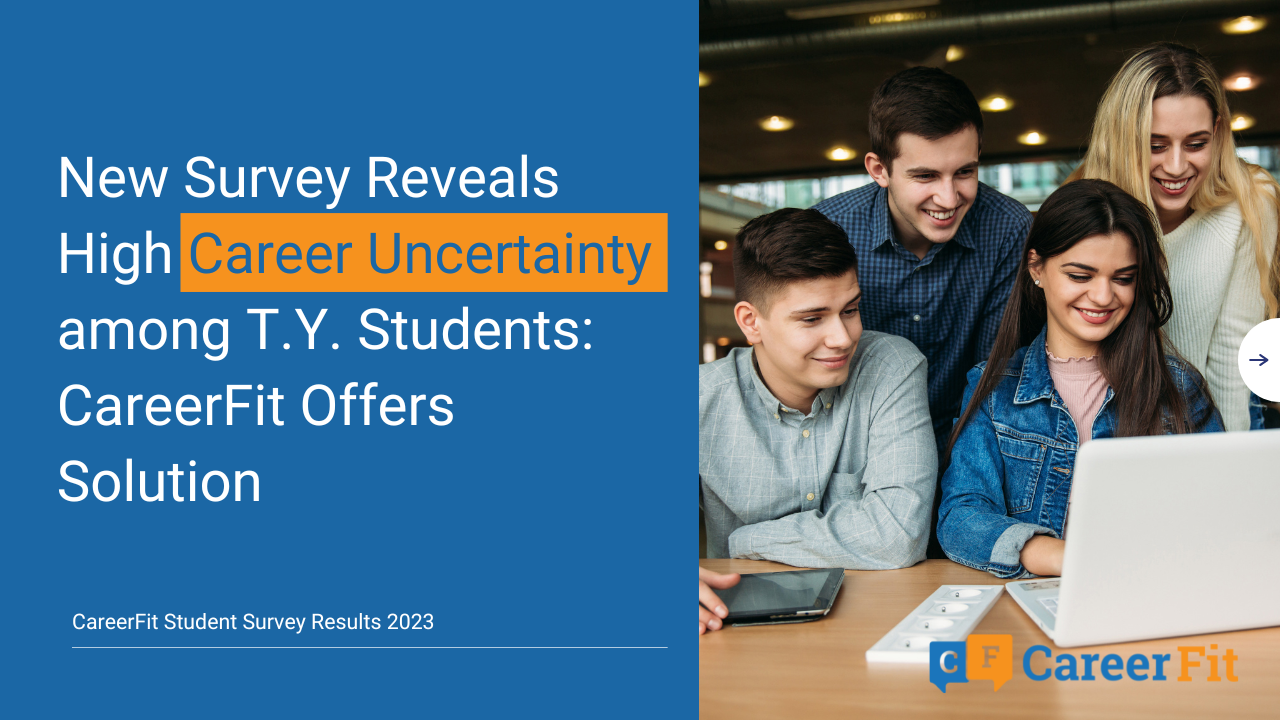 Introducing CareerFit, an online assessment platform that matches students' interests and abilities to provide great insight into areas they will excel in and enjoy working in. The assessment is designed to help students gain a deeper understanding of themselves and their strengths, which can make it much easier for them to make informed career choices.
Stephen Shortt, CareerFit expert, explains "Our assessment is designed to provide students with a clearer understanding of their strengths and the careers that are most suited to them. It can be used to guide students through the process of choosing a career, and it can be especially useful for students who are unsure of what they want to do after graduation."
We invite all guidance counsellors to join Stephen Shortt to learn more and receive a FREE trial on our platform by signing up to one of our upcoming demonstrations: https://loom.ly/12RKP2E
Helping students to decrease their career uncertainty is crucial to ensure that they make informed decisions and have a sense of direction after graduation. With CareerFit, Guidance Counsellors can help their students to do just that.
For more information go to careerfit.com