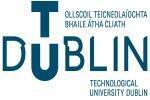 Career Paths for those interested in combating Climate Change and Creating a Sustainable Environment
The BSc in Spatial Planning and Environmental Management (TU835), a combined programme delivered by TU Dublin Environment & Planning, offers career paths and opportunities for those interested in combating climate change and creating a sustainable environment for the future.
The TU Dublin programme has a high calibre cohort of teachers, all of whom are professionally engaged at the highest disciplinary levels in Ireland and are fully committed to delivering a Teaching & Learning environment of the highest academic quality. Students also get to hear from many part-time staff, who are engaged on a day-to-day basis at the forefront of planning and environmental management.
TU835 includes an industry work placement, with many students going on to find employment with their work placement partner. The programme maintains a high level of industry engagement, practical field-work and project-based learning. There is also an international field-trip in third year.
The programme is professionally accredited and maintains strong links with industry and employers. Students regularly meet with employers from the public and private sector, including government agencies, local authorities and private practice consultancies.
Learn more about the TU835 programme in this short presentation. Check out day-to-day life at TU Dublin Environment & Planning on Facebook and Twitter. Or check out our website at: www.dit.ie/environmentandplanning