Start For Future - wins award
Dundalk Institute of Technology (DkIT) are absolutely thrilled to announce that their Start For Future European entrepreneurship project has just won the Triple E Award for "Triple Helix Collaboration of the Year."
Start for Future is an intensive pre-incubation programme where entrepreneurial individuals and teams are provided with an opportunity to work on their ideas and develop prototypes in the following sectors such as Health, Manufacturing, Food, Urban Mobility and Circular Economy.
Leading the initiative for DkIT, Professor Colette Henry from the School of Business & Humanities, commented: "We are excited that this coming September we will be offering all students at DkIT the opportunity to participate in the Start for Future (SFF) programme. Our team will guide students through the start-up and team development process, provide them with entrepreneurship training, match them with an experienced start-up consultant and offer an opportunity for student teams to join one of the incubators from our 25 partner international consortium. This is a unique opportunity for entrepreneurial-minded students to fast track their ideas into the international market."
The Triple E Awards are a global recognition of efforts towards the quest for entrepreneurship and engagement in higher education. It is the first award to focus specifically on different dimensions of universities' third mission, that is, their economic and social mission in the community.

Professor Henry added: "This award is testament to the work, determination and passion within the Start for Future programme and wider consortium. At DkIT, the award recognises the excellent entrepreneurial co-operation between our internal student, academic and incubator communities who come together to make entrepreneurship a reality."
Start for Future is a co-developed programme initiated by European Universities, reinforced by the EUAcceL and the Tandem+ Consortium and EIT Urban Mobility and EIT Manufacturing. The initiative comprises 25+ partners in the Start for Future Alliance.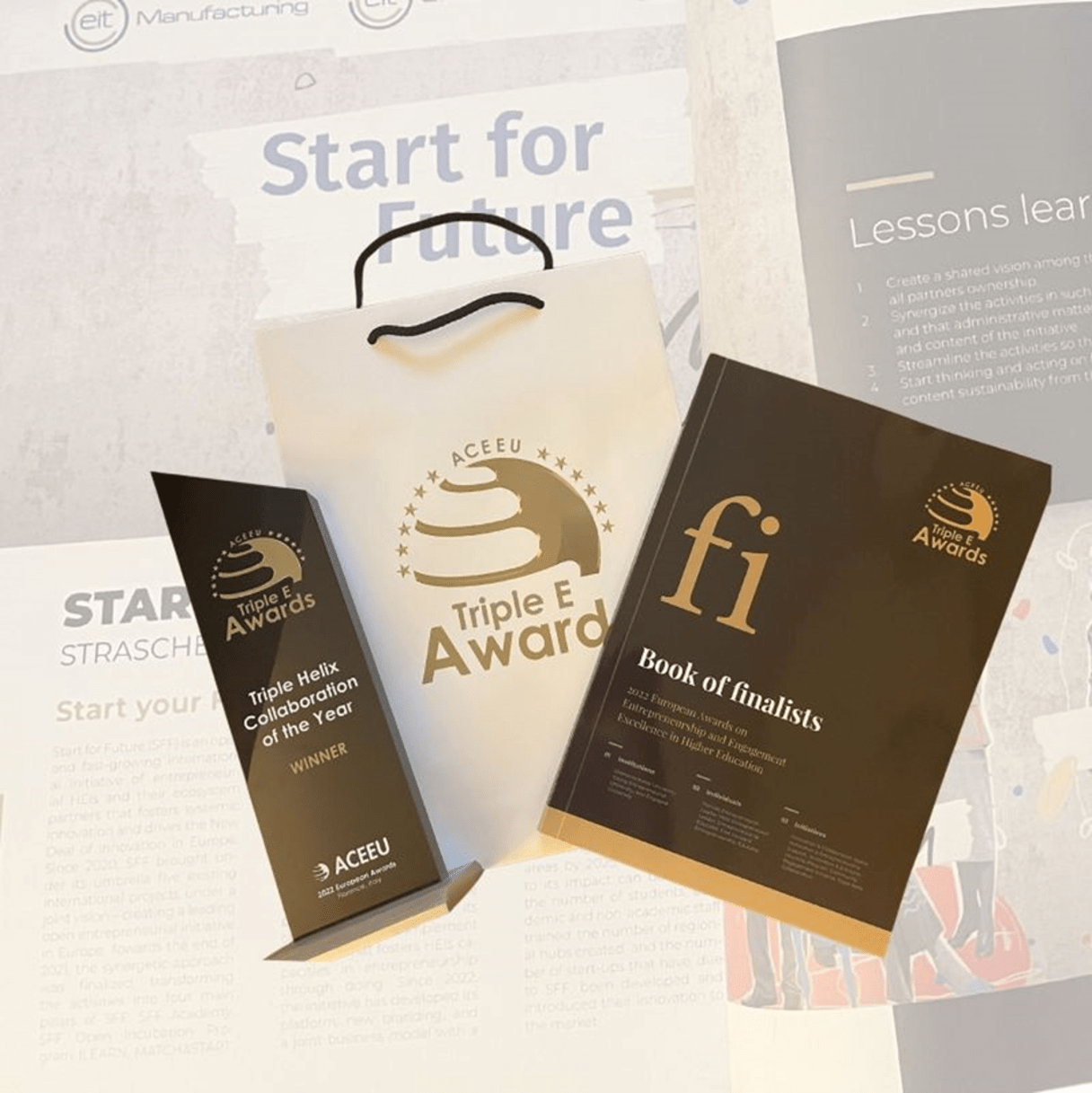 For further information, contact: [email protected]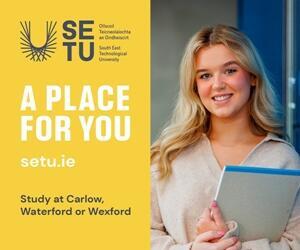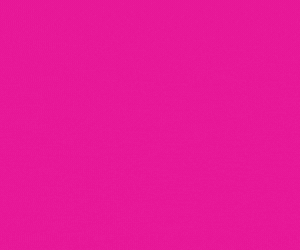 Joe's Jotter: Was your Revision Good Quality this year?
Students,

Did you struggle to find the best ways to revise this year? Did you feel like your classmates were always a step ahead of you in class? Do you just read your notes aimlessly hoping you will remember some of it later? What areas of revision did you fall down on this year?

Read this for a unique approach to revision 2022/23...
Click here ...
Intro to Manufacturing Process - Ballina, Mayo- APPLY NOW
This Introduction to Manufacturing Processes is a Local Training Initiative programme in partnership by Fastrack to IT and MSLETB. It is designed for people who may wish to pursue a role or aspire to work in manufacturing settings.
This QQI level 4 course aims to provide a hands-on and supported foundational learning environment, encouraging learners to progress to study further and or seek relevant entry-level employment opportunities confidently in the economy's manufacturing sectors.
Candidates will also be supported to identify further suitable training opportunities to pursue additional professional qualifications in this industry.
Click here for more information ...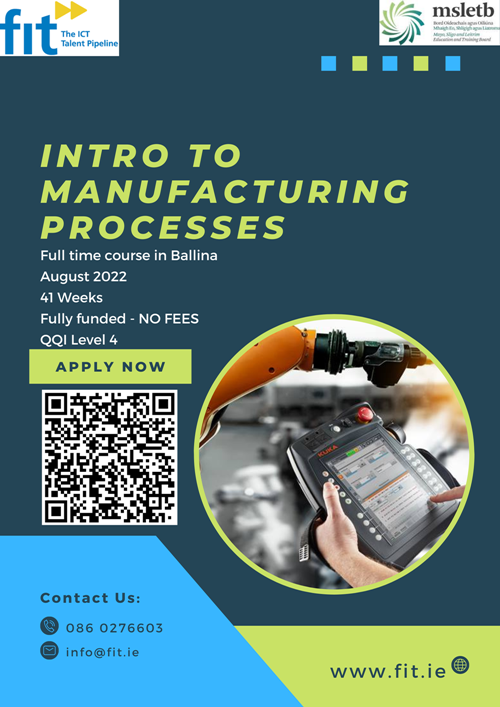 Electricity Generation Potential From Rooftop Solar Photovoltaics
Findings have important implications for sustainable development and climate change mitigations efforts
The first detailed global assessment of the electricity generation potential of rooftop solar photovoltaics (PV) technology has been conducted by researchers at MaREI, the SFI Research Centre for Energy, Climate and Marine in University College Cork (UCC), in collaboration with international research partners. The findings are published in Nature Communications.
Owing to improved deployment capability and reduced costs, rooftop solar Photovoltaics (PV) technology, such as roof mounted solar panels used in home, commercial and industrial buildings, is currently the fastest deployable electricty generation technology and is projected to supply 25–49% of global electricity needs by 2050. Despite these predictions, a global assessment of the technology's electricity generation potential and the associated costs remains a challenge.
The research team including lead author Siddharth Joshi, together with UCC colleagues Professor Brian Ó Gallachóir, Dr Paul Holloway and colleagues at Imperial College London, Columbia University, and Ahmedabad University, assessed the electricity generation potential of rooftop solar PV globally and the associated costs. The authors mapped 130 million km2 of global land surface area to identify 0.2 million km2 of rooftop area using a novel Machine Learning algorithm. This rooftop area was then analysed to quantify the global electricity generation potential of rooftop solar PV.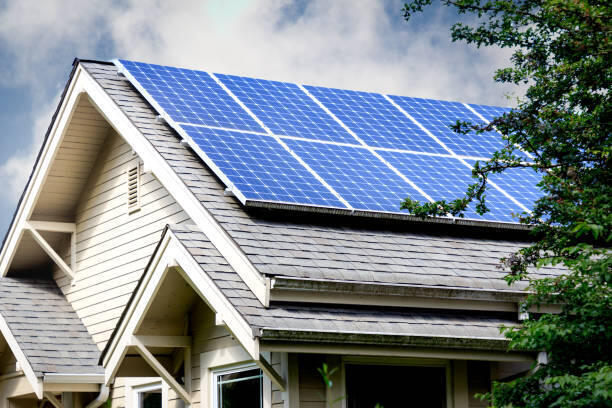 The authors found that a global potential of 27 petawatt-hour per year can be attained at a cost of between US$ 40–280 per megawatt-hour with the greatest electricity generation potential in Asia, North America and Europe. They indicate that the lowest cost for attaining the potential energy is in India (US$66 per megawatt-hour) and China (US$68 per megawatt-hour), while the UK and USA are among the most costly countries. The authors suggest that the electricity generation potential of rooftop solar panels exceeded the global yearly aggregated energy consumption in 2018. However, its future potential will depend on the development and cost of storage solutions for the generated energy.
Click here to read full article ...
Materials Matter Summer School - Carlow

Materials Matter will host a series of 4 Summer workshops at VISUAL. The workshops will take place outdoors (weather permitting) and be suitable for 8 -10 people to attend. These small groups will come together to explore methods and recipes for the production of sustainable DIY alternatives to plastic-based contemporary art materials and tools. Tea, coffee and lunch will be included.
This series of workshops will be delivered by the Materials Matter group Clare Breen, Mary Conroy, Laura Ní Fhliabhín and invited collaborators. These processes, practices and knowledge are local, publicly shared and
open-source. Materials Matter are slowly unlearning our dependence on unsustainable processes of artmaking through researching, exploring, playing, sometimes just fumbling about and documenting and sharing that
journey along the way.
There will be a completely free space for a student, please apply to [email protected] with a short letter outlining your interest in the project and a small CV and portfolio.
Day 1
July 4th: Making paper
- Clare Breen will lead you through the papermaking process, using recycled office materials and organic matter, you will make sheets of paper and consider paper as a sculptural material.
Day 2
July 5th: Processing wild clay and firing
- Mary Conroy will lead you through the process, from identifing and sourcing suitable clay from the ground to firing a handmade bowl.
Day 3
July 6th: Making charcoal and exploring drawing
- Laura Ní Fhlaibhín will guide you through the process to make our own charcoal. We will prepare willow stems and then fire outdoors. There will be time to explore ways of mark making with the willow charcoal in the afternoon, we will also make some charcoal inks and explore drawing techniques using paper made on Day 1.
Day 4
July 7th: Making crayons, paint and exploring drawing and painting techniques
- Laura Ní Fhlaibhín will lead participants through the processes involved in making crayons using natural materials. There will also be time to experiment with some organic pant recipes too. The afternoon will be devoted to mark making and colour experimentation activities with our new tools.
Tipperary scholar is New York bound with Teagasc-Fulbright Award
Teagasc Walsh Scholar Conor Hammersley is set to enroll at one of the most prestigious medical schools in the United States after securing a Teagasc-Fulbright Award to conduct further research into contemporary issues impacting on farmers' wellbeing and health.
As a Fulbright-Teagasc Awardee, Conor Hammersley will spend time at the Columbia-Bassett Medical School in New York where he will research evolving socio-cultural and economic challenges US farmers face in relation to their health, compared to those encountered by farmers in Ireland. He will undertake qualitative research through interviews, observations and focus groups with farmers to understand the nature of the factors impacting farmer wellbeing in the United States. This will support the development of strategic health interventions developed in the US, to further inform the development of supports in Ireland.
Conor, a native of Clonoulty, Co. Tipperary, is currently based at the National Centre for Men's Health at the South East Technological University (SETU), Carlow campus, where he is pursuing his PhD as a Teagasc Walsh Scholarship recipient. His research project 'On Feirm Ground' explores modern-day barriers encountered by farmers in relation to their health, and seeks to support the development of a national farmers' health training programme targeted at agricultural advisors to effectively engage farmers on health issues. His research also looks to inform intervention strategies to support farmer wellbeing. Conor's PhD is co-supervised by Dr. David Meredith, Teagasc and Dr. Noel Richardson, SETU.
Conor, who was a member of the 2019 All-Ireland winning Tipperary Hurling squad, is a former graduate of the Munster University of Technology having obtained a Master of Science (Research) in 2018 and Bachelor of Business in Sport & Exercise in 2016. His family are small-scale dry-stock farmers, while his father also runs a family business in the village of Clonoulty.
Commenting on Conor Hammersley's award, Jane Kavanagh, Head of Research Development and Walsh Scholarships, Teagasc said:
"I am delighted that Conor has secured this unique opportunity to spend time at the Columbia-Bassett Medical School in New York to build on existing research in the An Feirm Ground project. This area of research is extremely timely and has already generated significant discussions in the area of farmers' mental health and wellbeing. I would like to wish Conor every success during his time in the US."
Conor was named as one of 40 recipients of the prestigious Fulbright Award for 2022-2023 at a recent ceremony held at Iveagh House in Dublin.
The next round of applications for Fulbright Irish Awards will open on 31st August 2022, interested candidates should visit www.fulbright.ie for more information.
TU835 Planning & Environmental Management Honours Degree is Reviewed and Renewed
We are delighted to announce that the BSc (Hons) in Spatial Planning and Environmental Management (TU835) has been successfully reviewed by its Programme Team. The newly reviewed programme will be launched in September 2022.
TU835 was reviewed by a panel which included external industry and academic experts who commended the programme for its innovation, relevance and its practical structure.
The programme now includes the following core features: -
Click here for more information from TU Dublin Environment & Planning
How education systems have coped with the second year of COVID
About this webinar
The COVID-19 pandemic has caused massive disruptions to the learning of students at all levels of education. Although the availability of vaccines has improved the situation in most OECD countries, the school year 2021/22 was still marked by – sometimes severe – restriction to regular teaching and learning activities.

The OECD – in collaboration with UNESCO, UNICEF and The World Bank – has been monitoring the situation across countries and is collecting data on how each education system is responding to the crisis, from school closures and remote learning to remedial measures. The latest round of data collection covers the impact of COVID-19 during the school year 2021/22 and the recovery policies implemented by countries during this period.

Join Andreas Schleicher, OECD Director for Education and Skills, for a webinar to present the findings from a survey of more than 30 OECD education systems. The webinar will discuss how OECD countries responded to the pandemic, how they assess its consequences and how they plan to move forward.
Register for the webinar on
6 July, 16:00 (Paris time)
OECD © 2022, All rights reserved.

Organisation for Economic Co-operation and Development
2 rue André-Pascal, 75775 Paris Cedex 16, France
ATU Students' Business Ideas Win Them Places on Coveted Student Inc Programme

Mairead Clarke (Beauty app), Paul Daly (EmployMe), Shane Lydon (Wind power device)
Prize includes €4,000 seed funding, iHub office space and access to a network of entrepreneurs, mentors and investors
Two Atlantic Technological University (ATU) students and a graduate have won coveted places for their business ideas on Ireland's longest running student accelerator, the Student Inc Programme; Mairead Clarke from Clifden, Co Galway, for her customer-led generator app for beauticians and freelance make-up artists called "Beauty Base"; Paul Daly from Athlone, Co Westmeath, for his online recruitment platform for the hospitality sector "EmployMe"; and Mechanical Engineering graduate Shane Lydon from Bushypark, Galway city, for his business idea called "A bladeless modular wind power generation device."
The Student Inc Programme is led by Munster Technological University (MTU) and facilitated in ATU through the Innovation Hub Galway. Each student receives office space in ATU's iHub, €4,000 seed funding and access to a network of entrepreneurs, trainers, mentors, and investors.
Mairead Clarke, final year student on the Bachelor of Business (Hons) programme, was supervised by her ATU lecturer Dr Miriam McSweeney who helped develop the prototype using SAP's Design Thinking methodology. "It's wonderful to see the fruits of our collaboration with SAP enabling student progression. Mairead took this excellent business idea and built this prototype software application which women all over the country will welcome on their mobile devices. Her achievement is an excellent example of the benefits that accrue to students from these kind of successful industry collaborations which develop their knowledge and skills in emerging business technologies."
Paul Daly, final year student on the B Bs Integrated Enterprise Systems, was supervised by his lecturer Kevin Derrane who says: "It's beyond heart-warming to see a student's work come together in this way. Through his own initiative Paul was able to bring his idea "EmployMe" to a place none of us could have imagined, potentially benefiting many people. I am delighted to have been a brief part of his journey. He exemplifies the type of industry collaboration this institution strives for. I wish him every success in the future".
Shane Lydon who graduated in 2021 with a BEng (Hons) in Mechanical Engineering (product design stream), was supervised by his lecturer David Keary: "I'm delighted that Shane has won a place on the Student Inc Programme. During his final year project he investigated the optimization of a cooling system for a liquid-cooled two-stroke engine where using Ansys Software he tested potential systems, researched operating conditions and material properties, and determined factors which improve cooling efficiency where the project yielded some significant results. His new business idea "A bladeless modular wind power generation device" is an excellent example of Shane utilising his knowledge and skills learned over the four years of Mechanical Engineering honours degree programme to develop an emerging technology that meets affordable and clean energy requirements."
Turlough Rafferty, ATU iHub Operations Manager, says: "Student Inc is Ireland's premier student entrepreneurship development programme designed to provide an integrated and comprehensive set of business development supports to participants in the nurturing environment of university-linked innovation centres. Over a 13-week period, students develop their business idea to fully detail and validate their business proposition, identifying potential customers, sales channels, and funding options."

Carole O'Leary, Student Inc Programmes Co-ordinator, Munster Technological University (MTU), says: "We were delighted with the level of interest in the competition this year. The pandemic forced us to move the programme online which in turn provided us the opportunity to expand the programme beyond Munster. We are delighted to have ATU and iHub as the incubator partner on board for the 2022 programme."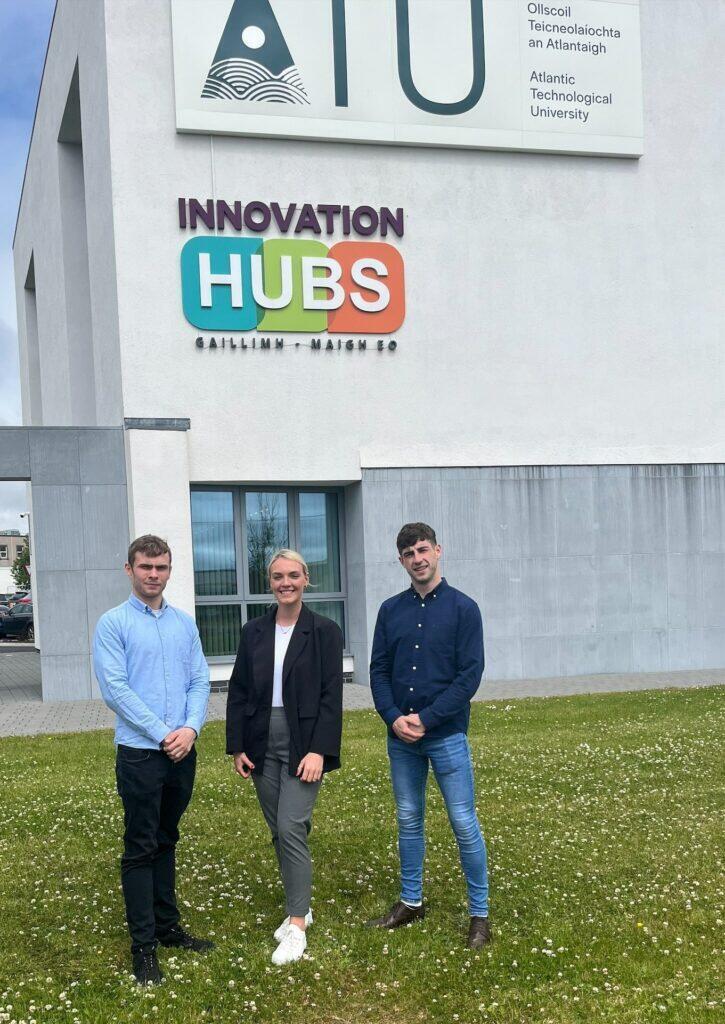 Geordan Gets Down to Business at DkIT
Dundalk Institute of Technology (DkIT) are delighted to report that one of their first-year students, Geordan Richardson has taken the business bull by the horns. Geordan, from Blackrock, who is studying Business in the Institute has setup his own self-publishing company, whilst simultaneously writing and publishing two books himself.
The business idea started in lockdown, and Geordan was keen to try a commercial model like publishing to see how he would fair launching his own business. "I originally started with my first title, Simple Smart Spanish, which is a beginner's guide to Spanish. I had researched different mechanisms for publishing and decided on the Amazon self-publishing model."
Geordan attended De La Salle College in Dundalk and then decided to progress to DkIT as it allowed him to stay local, work on his business, keep his part-time job, and he was also particularly attracted to the modules offered in the Business degree at DkIT. Geordan credits some the modules he has already studied during his first year at the Institute with helping him to set up his own business. Geordan said, "Modules such as Marketing, Accounting, Economics and Quantitative Techniques have all helped me in some way whilst running my start-up business."
Geordan is about to launch his second book, a murder-mystery titled A Principal Murder, and hopes to also help others publish their books through his publishing business called Geordan Richardson Publishing. He can be contacted through his social media channels. Geordan then hopes to diversify his offerings into other genres.
Shane Hill, Head of Department of Management & Financial Studies at DkIT adds "We are delighted to learn of Geordan's Business successes and wish him all the very best with his venture, and indeed future studies on our Bachelor of Business (Hons), DK816. This 3 Year, Full-Time honours (Level 8) degree affords learners the opportunity to develop Business Management and Entrepreneurial skills, as well as much in demand qualities such as teamwork, communication, adaptability, independent work as well as collaboration and problem solving".
Maynooth University Electronic Engineering Maths Entry Exam
Maynooth University Electronic Engineering Maths Entry Exam 2022 - 14th September 2022

The Department of Electronic Engineering at Maynooth University hold an Engineering Maths Exam annually for CAO applicants interested in MH304 and who do not meet the H4 Maths requirement.
https://www.maynoothuniversity.ie/electronic-engineering/maths-exam
Preparatory Course: 13th September 2022 @ 11am - all students registered for the Maths Entrance Exam will be automatically enrolled in this optional course.
Accredited Part-Time Course in Health & Safety in DkIT
Dundalk Institute of Technology (DkIT) are delighted to announce that the Institute's Certificate in Health and Safety (Manufacturing Industry) has been accredited by the Institute of Occupational Safety and Health (IOSH). IOSH is the Chartered body and largest membership organisation for health and safety professionals.
The Certificate in Health and Safety (Manufacturing Industry) is a level 6, 30 Credit course delivered part-time in the evenings, predominately online, over one year. It is designed to allow those working full time to gain a qualification in health and safety. The programme is suitable for anyone who has an interest in health and safety and graduates from the programme will have the professional skills and knowledge that will allow them to manage health and safety risks in their workplaces.
The accreditation from IOSH demonstrates that the course meets the IOSH quality and standards including course content which contains relevant health and safety information. This accreditation also guarantees the course is pitched at the appropriate level, that the course meets the highest standards for trainer competence and includes opportunities for growth and development.
The Certificate in Health and Safety (Manufacturing Industry) has also been awarded Springboard funding for its three intakes including September 2022, this means that fees are free to eligible students via the Springboard scheme.
Applications are now being accepted for the September 2022 intake of this course and you can apply online at: HEA - Springboard+ (springboardcourses.ie)
Career Talks For School Students


Employer Involvement In Career Education Programmes In Schools

OECD Resources, 2022


This 2 minute video, Meet the Future, produced for OECD, is intended to encourage employers to provide careers talks to school students as well as to highlight the value of careers talks as part of career education programmes in schools.


Meet the Future is also the title of a 27 page nicely illustrated booklet that provides evidence that supports the value of employer involvement in career education programmes in schools as well as examples of such involvement across different countries.
Meet-the-future_compressed

National Biodiversity Week at ATU Highlights Importance of Urban Habitats
Staff and students' BioBlitz records 128 wildlife species on city campus

Staff and students at Atlantic Technological University (ATU) Galway are sharing their campus with a huge array of wildlife species. An inaugural BioBlitz took place on the Old Dublin Road campus during National Biodiversity Week (May) organised by the Green Campus committee, Environmental Society students, the Marine and Freshwater Research Centre and Friends of Merlin Woods. A total of 128 species were recorded during the one-hour event by staff and students from a wide range of disciplines and local community group Friends of Merlin Woods.
The species list included 74 species of herbs and grasses, 28 species of trees and shrubs, 16 species of birds and ten insect species. Of note were four species of bumblebee including white-tailed, red-tailed, common carder and buff-tailed bumblebees, and several songbirds, including blackcap, robin, goldfinch and wren. These records highlight the biodiversity found within our city lending support to the Galway National Park City initiative.
"A BioBlitz as part of National Biodiversity Week was the ideal starting point to collect baseline data as we work towards supporting biodiversity on campus. These baseline data contribute to recent work at ATU Galway City where we have adopted a "Vision for Biodiversity" and subscribed as supporters of the All-Ireland Pollinator Plan," explains Dr Katie O'Dwyer, lecturer in Applied Freshwater and Marine Biology, ATU Galway City, and student engagement officer of the local Green Campus Committee.
Andrea Parisi and Alessio Volpato, postgraduate students in the Marine and Freshwater Research Centre, said: "We enjoyed sharing our research and highlighting some equipment we use to measure and monitor biodiversity such as a parabolic microphone for acoustic monitoring and scorecards for habitat assessment. The people who joined were very interested and keen to know more about our results. Definitely a successful event that helped connect with the public, students and staff at ATU."
Dr Heather Lally, Applied Freshwater and Marine Biology lecturer, ATU Galway City, added: "The species recorded show the value of our Galway City campus as a refuge for urban biodiversity. Almost 60% of tree species recorded on campus during the event were native and the recording of more unique taxa such as the bee orchid shows how important our campus biodiversity is for local biodiversity."
Dr Mark Kelly, Head of ATU Galway-Mayo Centre for Sustainability, praised the efforts of the biodiversity group: "The inaugural BioBlitz demonstrates the fantastic grassroots efforts that are going on across the ATU. The university will continue to demonstrate a commitment to biodiversity conservation across all campuses. I would especially like to thank staff, students and volunteers who showed such great commitment over the past year."
For information on the ATU Centre for Sustainability and event, see:
For details on ATU School of Science and Applied Freshwater and Marine Biology programmes, see: here ... and here ...
For information about the work of Friends of Merlin Woods, see: here ...
To find out more about the Galway National Park City initiative, see: here ...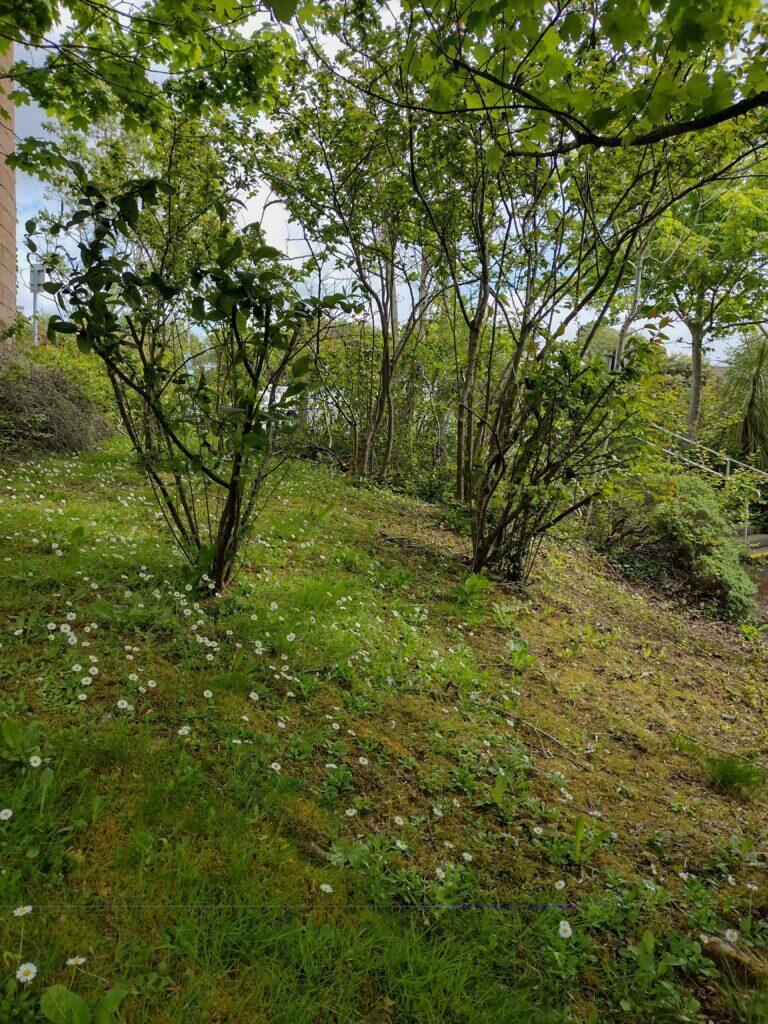 Lego Bricks Challenge Summer Camp 2022
Are you looking for Lego summer camps in Dublin?
Lego Bricks Challenge Summer Camp 2022
Know It Educational Solutions are running various summer camps in Dublin and have spaces available at these venues.
04th - 08th July - Mount Merrion Community Centre
11th - 15th July - (Castleknock) Luttrellstown Community Centre
18th - 22nd July - Knocklyon Community Centre
EARLY BIRD prices at €135 are valid until
Wednesday, June 29th.
Timing: Mon - Fri from 10:00am to 1:30pm
About
Every child attending the camp will receive a certificate and a LEGO SURPRISE
Each day, your child/children will participate in a variety of enriching activities classified in different themes.
Booking and more information
Please contact Know It Educational Solutions Limited directly on 087 7198 128 or email [email protected]
How vocational education and training systems can support Ukraine
About this webinar
The large-scale aggression by Russia against Ukraine has devastated the country. Rebuilding will not just take enormous financial resources, but most importantly human ingenuity and skills. One of the most promising ways to build those skills is to offer those young people who had to leave Ukraine because of the war high-quality vocational education and training (VET) in their host countries.

Integrating refugees into vocational education is never easy, because learners have to adjust to new educational programmes, different equipment and ways of working, and foreign languages. But OECD's analyses show that there are many promising ways of doing this effectively. The time for doing this is now, and if we get it right, those young people will not just bring back the right technical skills, but also innovative ways of working and new experiences into their country.

Join us for a webinar where we will discuss how host countries can best support Ukrainian refugees through their VET systems, while also benefitting their domestic labour markets. We will also look at the larger role that VET can play in developing a workforce ready to rebuild Ukraine after the war.

The webinar will begin with an introduction from the Ministry of Education and Science of Ukraine to provide an overview of the situation for VET students, as well as a few words from OECD Secretary-General Mathias Cormann. We will then present new analysis from recent OECD papers on the topic of VET in the context of the crisis in Ukraine, and finish with a discussion between a panel of experts.

Speakers include:

Iryna Shumik, Director General of the Directorate of Vocational Education, Ministry of Education and Science, Ukraine
Mathias Cormann, Secretary-General, OECD (video remarks)
El Iza Mohamedou, Head, OECD Centre for Skills
Andreas Schleicher, Director, OECD Directorate for Education and Skills



(Further speakers to be confirmed)
Register for the webinar on
1 July, 16:30 (Paris time)
OECD © 2022, All rights reserved.

Organisation for Economic Co-operation and Development
2 rue André-Pascal, 75775 Paris Cedex 16, France