UCC is going plastic free
University College Cork (UCC) announced it is going plastic free in the new year. UCC will eliminate all single-use plastic in its operations throughout on campus dining, shops and vending machines from 2 January 2023.
'Plastic Free UCC' is the latest initiative by the University which is focused on continuous improvement for sustainability across its activities.
Professor John O'Halloran, UCC President, said: "Reducing our use of disposable plastic is significant step forward in our sustainability efforts at UCC. We cannot continue to overconsume plastic in the name of convenience. In the areas of research and action towards the transition to more sustainable society, UCC will continue to lead and hopefully inspire action."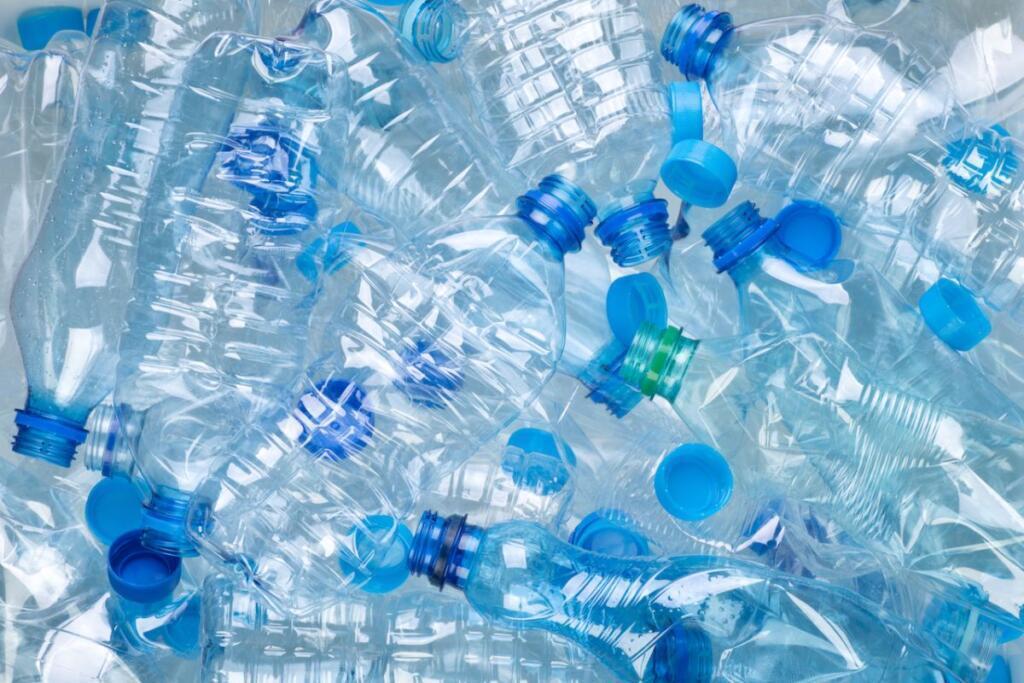 Asha Woodhouse, UCC Students' Union President said: "Single-Use Plastics are a significant source of environmental pollution. This has been recognised by UCC Students' Union for a number of years, and in 2018 we launched a petition to make UCC a single-use plastic free campus by 2023 which reached over 8,000 signatures. I am delighted to see the University Leadership Team, SUP Action Group and UCC Green Campus implement a policy that will deliver this ambition and once again position UCC as a leader nationally and internationally in sustainability."
Click here to read original article ...


Portfolio Clinic & Open Day, Grangegorman

Wednesday 25th January 14:00 - 18:00
Applicants to our programmes in Visual Merchandising and Display (TU795), Visual Communication Design (TU973), Fine Art (TU974), Interior Design (TU975) and Creative Industries and Visual Culture (TU978) are invited to visit the TU Dublin School of Art and Design for a tour of the workshop and studio facilities located in the East Quad, TU Dublin City Campus, Grangegorman Road Lower.

Applicants will meet staff and students from the various programmes and those applying to our studio-based programmes will have the opportunity to bring their portfolio where staff will provide feedback before submission of the portfolio by Monday, 27th February.
Burren College of Art Winter Exhibition

You are warmly invited to join us on December 10, from 6-8pm, to celebrate the Opening Reception for our Winter student exhibitions. Remarks will be given by Aifric Prior at 6:30pm:

Therianthropic
MA in Art & Ecology Graduate Exhibition
Protopia
with time, in place
Fall 2022 Undergraduate Study Abroad Students

Postgraduate and Artist-in-Residence Open Studios
December 10, 2022-January 13, 2023
Opening Reception: Saturday, December 10 | 6-8pm

Gallery Hours
Sunday | December 11 | 10am-5pm
Mon-Fri | 9:30am-5:00pm
Gallery will be closed from December 22, reopening January 3

Burren College of Art | Ballyvaughan | Co. Clare | H91 H299
[email protected] | +353 65 7077200
Manage Your Study Time Efficiently
Some students know how to manage time and balance everything very well. Others, not so much. Manage your time efficiently with a timer. Use a timer! There's no need to sit in your room all day or all night studying. Just because you're poring over your textbook for hours doesn't mean it's real study. Instead, use a timer to maximize each study session. This allows your brain to focus in a more targeted and effective way.
Click here to read original article ...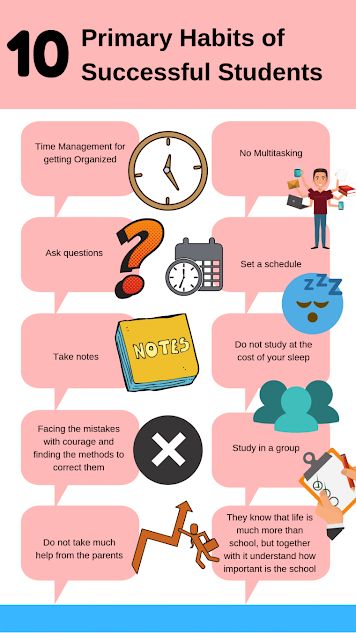 Images of Nature in Crisis
10 startling images of nature in crisis — and the struggle to save it
A visual tour of unfolding threats and desperate attempts to reverse species' declines.
Global statistics on declining biodiversity can give the impression that every population of every species is in a downward spiral. In fact, many populations are stable or growing, while a small number of species faces truly existential challenges. These photos capture some specific crises. They are images of threats unfolding, of desperate attempts at species defence and of the beautiful living world that is at stake.
Click here to read full article ...
Pride and Joy at the Kerry College Graduation
Kerry College of Further Education and Training held its graduation in the Brandon Hotel on Thursday 1st of December. The graduation marked the first in person graduation since Kerry College was established by Kerry Education and Training Board in 2019, marking it Ireland's first integrated college of Further Education and Training.
Over 500 graduates from Kerry College's Clash, Denny Street, Killorglin, Listowel and Monavalley campuses along with their families and friends gathered at the Brandon Hotel to celebrate the occasion. They were joined by board members from the Kerry Education and Training Board, Kerry College Board of Governance as well as other distinguished guests.
At the ceremony certificates were presented to graduates in the areas of Business, Administration and Finance, Computing and Information technology, Construction and Built environment, Creative Arts, Education and Childcare, Engineering, Hair and Beauty, Healthcare and Social Sciences, Renewable Technologies, Transmission and Distribution, Retail, Science and Nutrition, Sports, Physical Therapy and Coaching, Tourism, Hospitality and Culinary Arts, and Transport and Logistics.
Special guest speaker was Dr. Karen Weekes – Endurance Adventurer, Performance Psychologist and University lecturer who delivered an inspirational speech and left the audience energised.
Chairman of Kerry ETB, Cllr. Jim Finucane wished the graduates well in their future careers and said it was a privilege to facilitate them in their personal journey.
Addressing the graduates, Director of Further Education and Training, Kerry ETB, Mr. Owen O Donnell said that he was delighted to be in attendance to mark this important milestone in the graduates journey. He congratulated the graduates, acknowledged all their hard work, and wished them well in their Lifelong Learning journey.
Niall Collins, T.D., Minister of State with responsibility for Skills and Further Education at the Department of Further and Higher Education, Research, Innovation and Science said, "the diversity of Further Education and Training (FET) is one of its key strengths. It reflects the communities across the country; the diverse backgrounds of the learners who engage with it and also address the multiple needs that can help our society. And Kerry College exemplifies this diversity.
"I want to congratulate everyone graduating today. Your presence here today is a testament, first and foremost to your own skills and hard work, and I hope you are able to reflect and be truly proud of yourselves for what you have achieved.
"And of course, today is also a testament to the dedication of the staff here at the Campus. Their unwavering commitment and sheer dedication to go out of their way to support their students in education is second to none."
BCFE Applications now open for 2023 courses
BCFE is now open for applications for the 2023/2024 session.
Applicants can apply at Ballyfermot College of Further Education (enrol.ie)
BCFE News December 2022

Galway City: The beating heart of the west
Galway is the only city and the principal growth centre in the Northern and Western Regional Assembly. The city is…
| | |
| --- | --- |
| | John Crumlish, CEO of the Galway International Arts Festival, talks to eolas Magazine about the operation of the festival, challenges… |
| | |
| --- | --- |
| | As a student leader amid an unparalleled housing crisis, Sai Gujulla, the Students' Union president at the University of Galway,… |
| | |
| --- | --- |
| | 1 September 2022 marked a new chapter in the history of one of Ireland's top universities. Professor Ciarán Ó hÓgartaigh,… |
| | |
| --- | --- |
| | Galway City is the third most visited city in the State, only after Cork and Dublin, and the Galway Tourism… |
| | |
| --- | --- |
| | "Our cities become very dull if they are not populated by artists and we have to protect this sector," according… |
| | |
| --- | --- |
| | "Having a network in business is key to your success to endure the ups and downs as part of the… |
| | |
| --- | --- |
| | Agus iad ag déanamh cúirt ar cathair na Gaillimhe, shuí Ciarán de Gallaidhe agus Odrán de Bhaldraithe síos le Bríd… |
ATU 2022 Science graduate wins prestigious national award
ATU 2022 Science graduate Colette Collins has won a prestigious national award, the "2022 SURE Network Award for Best Oral Presentation", at this year's Science Undergraduate Research Experience (SURE) Network Conference for her research presentation entitled, "Exploring the relationship between the menstrual cycle and markers of physical performance in intercounty Ladies Gaelic Football player".
The event was jointly hosted by Technological University Dublin (TUD) and South-East Technological University (SETU), Carlow, in October (2022).
For the study, 20 inter-county players were recruited during the pre-season training phase.
All players completed a detailed online survey. Two distinct phases of the menstrual cycle were subsequently identified, the early follicular phase (day 1-5) and the mid-luteal phase (20-25). Over the next month, the participants were tested during these two phases, via a 20m sprint test and a maximal jump height test. Overall, the participants had a significantly slower sprint time in the early follicular phase in comparison to the mid-luteal phase with no difference in jump height observed.

"Qualitatively, all players reported experiencing menstrual cycle symptoms and 50% believed that these symptoms affected their playing performance," says Colette. "In addition, the qualitative survey analysis highlighted the lack of player awareness or understanding of the potential impact of the menstrual cycle on sport. Furthermore, despite the prevalence of symptoms, only 15% of players had previously discussed this issue with their coach. Players also declined to highlight recurrent concerns regarding sufficient changing and sanitary facilities at matches." says Colette. "The findings of this study indicated that women's health should be considered during formal reviews of athlete performance and strategies should be implemented to encourage more open communication between coaches and their athletes. Lastly, it is clear that both coaches and players would benefit from educational training on the potential physiological impact of the menstrual cycle phases on athlete performance."
Colette, from Carrowmore Lacken, Co Mayo, completed her final year B.Sc. (Hons) in Sport and Exercise Science in June 2022 and graduated last month (November 2022). She was one of 61 students from six different Higher Education institutes around Ireland to present their research projects to a national audience of over 400 final year undergraduate students.

"Completing this research was an eye opener from start to finish", she says. "The taboo surrounding the menstrual cycle is still evidently present in today's society at all levels in sport. It has spiked a major passion within me for menstrual cycle specific research in sport and I hope to continue to progress the literature in this area going forward. A huge thank you to my supervisor Dr Siobhan Leahy for her help and guidance throughout this process".
Dr Siobhan Leahy, ATU Galway-Mayo Department of Sport, Exercise & Nutrition, who supervised Colette's research said: "Colette's achievement in winning this award is just reward for a huge amount of work that went into the planning and conduct of her project. This is a hugely important area of the research with the potential to inform planning of training programs and phases for female athletes competing at all levels".
Dr Therese Montgomery, ATU Galway-Mayo lecturer and chair of the National SURE Network says: "I wish to congratulate Collette and her supervisor Dr Leahy on their excellent and timely research. I wish Collette well as she prepares to present this research at the World Conference of Undergraduate Research (WorldCUR) taking place in the UK, April 2022, as kindly sponsored by the Department of Sport, Exercise and Nutrition in ATU Galway-Mayo in further recognition of Collette's significant achievement at the SURE Conference.
"It was wonderful to see the high level of student engagement from ATU Galway students at the conference this year. In fact, eight of the 61 national research presentations were by ATU Galway students, thus highlighting the breadth and diversity of research excellence supported by our academic staff taking place at undergraduate level here on our Galway campus. The annual research conference is only one of the great research initiatives taking place within the SURE Network and further information on each of our different projects may be found on the SURE Network website here"
Dr Lisa Ryan, Head of the Department of Sport, Exercise & Nutrition at ATU Galway-Mayo recently organised a "Women in Sport' event as part of Galway Science and Technology Festival and said that 'we are proud of Colette's achievement not only in winning this prestigious award but also for shining a light on some of the unique needs of females in sport."
Updates in Disability
Journal Highlight: Exploring Web Accessibility Challenges with Third Level Students with cognitive disabilities

Sara Gartland, Paul Flynn, Joe Cullen et al
A consortium from four European countries set out to design innovative web accessibility solutions with people with cognitive disabilities and develop an online toolkit. The LIVE-IT project strives to centre and amplify the voices of those who experience web accessibility challenges and identify solutions. Following discussion with 72 students, 11 participated in co-design lab sessions. Readers are invited to reflect on their practice using some practical questions as a guide.
Check out the other articles! :
Try our 90+ minute Digital Accessibility for Educators Online Courses
Did you know AHEAD have developed a range of free role-based short courses for educators, administrative, senior and technical staff, which can be taken direct with AHEAD, or used in internal CPD systems under a creative commons license?

Each course is;
Free
Self-directed & standalone
Developed with sector experts
Courses available;
Digital Accessibility for Educators
Whole Institution Approach to Accessibility
Develop an Accessibility Statement
Courses coming soon! :
Designing Virtual Learning Environments for Student Success
Universal Design for Learning, an Introduction
Let Every Star Shine – Using Testing and Assessments in Recruitment - December 8th

There are places available to attend the WAM Programme's in-person employer event on Thursday 8th December from 10am – 1.30pm titled – Let Every Star Shine – Using Testing and Assessments in Recruitment

This event will be taking place at the National Treasury Management Agency (NTMA) building in Dublin who are kindly hosting and sponsoring the event.

The focus of our Let Every Star Shine event is on assessment and testing during recruitment and looking at the barriers that may present for people with disabilities and what other alternatives, including reasonable accommodation can be put in place.

Refreshments and lunch will be provided to all attendees and of course, a chance to network – something we have all missed over the last few years!

Those interested should email

[email protected]

directly to book a place and provide any dietary or accessibility requirements ASAP.

Points of Interest
Below we will feature interesting disability/education/employment related stories from external sources that we've come across over the past week. This is not an endorsement.
The Trinity Ability co_op and TCDSU's new exhibition Unique: a Disabled Perspective. This stunning exhibition, housed in the newly opened Printing House Square, features artwork and poetry on the topic of disability, all created by disabled students and staff.
10 Things to Know About … Circular Economy
Ireland exports over a third of its municipal waste for recycling. However, once it leaves our shores, we do not know where it ends up and have no control over whether it is even recycled. The current system is not sustainable; but what if, what we are throwing away as "waste", is not just salvageable, but rich in resources?
In this episode of the 10 Things to Know About … TV show on RTE One, we meet the scientists developing technologies to recycle nutrients in wastewater from dairy farms to produce protein-rich biomass, enabling a closed-loop rural feed industry that could also help produce more environmentally friendly bioplastics. We will also see how slurry and food waste can be transformed into green, renewable energy and speak to the farmers at the heart of this initiative.
In last July's announcement of the sectoral emissions ceilings, which forms part of the carbon budgets outlined in the Climate Action Plan, the country's target for biomethane production have increased substantially. Research economist, Dr Fiona Thorne, from Teagasc's Rural Economy and Development programme explains: "To underpin the transformational change which will be required to facilitate large scale roll out of Anaerobic Digestion (AD) technology across Ireland, substantial research questions remain. Researchers here in Teagasc are carrying out research relating to AD, from the perspective of the farm level, relating to economic and environmental sustainability of the innovation'.
Dr Maurice Deasy, a post-doctoral researcher with Teagasc, working on an SEAI-GNI (Sustainable Energy Authority of Ireland/Gas Networks Ireland)-funded project, is currently examining costs for farmers associated with supplying alternative feedstocks suitable for AD plants in Ireland. Dr Deasy says: "Using Teagasc National Farm Survey data, we are examining economic, environmental, and transport models of alternative scenarios for farm scale feedstock solutions for supply to regional AD facilities".
ETC Consult launches video-on-demand 'Interview Skills' training course
Irish family business, ETC Consult, combines 40 years of interviewing expertise with second generation owners' blended learning experience, to launch a practical, video-on-demand, online Interview Skills training course for candidates at all levels.
Second generation Irish family business, ETC Consult, have been providing professional, practical and effective Interview Skills Training to candidates at all levels for over 40 years. In November 2022, ETC Consult launched their new online training course - 'InterviewSkills.com', which aims to provide users with the skills, confidence and mindset to convince hiring managers and interviewers that they are the best candidate for the job.
Since taking over the business in 2016, second generation business owner, Stephen Shortt, has endeavored to drive the business forward into a new digital era. Combining his skills in blended learning with his family business's extensive experience of working with companies of all sizes and specialities to interview and select suitable candidates. Stephen says 'we want to make this career changing information available to as wide an audience as possible to help them land the career of their dreams'.
Being rolled out in English-speaking countries across the globe, the Irish brand 'InterviewSkills.com', provides users with a unique and practical guide to interview success.
Developed and utilised by occupational psychologist and founder of ETC Consult, Patrick Shortt, the unique 'I.N.T.E.R.V.I.E.W.' method is proven and has guided thousands of candidates to success, including highly ambitious C-suite professionals. Patrick added 'this interviewing tool has been used by myself and my colleagues in practice for many years. It has not only proven its value time and time again, it has also provided many ETC Consult clients with the ability to reach their potential and to achieve great things in their careers. I am glad to see it is now reaching a wider audience.'
Interview Skills client, Katie Grieg recently completed the self-paced course online and provided positive feedback after landing her ideal job after a recent interview. Katie wrote 'I recently found myself in the position of having a job interview lined up, but not knowing what interviewers are looking for or not having the skills to answer complex questions confidently. Thankfully, interviewskills.com helped me to overcome this and conveniently showed me the skills, through a practical learning approach and helped me to put my best foot forward in my interview.'
Irish owned and operated company, ETC Consult, are now sharing their expertise with clients around the world as 'InterviewSkills.com' is now live.
Start your future today, or give the gift of success to a loved one this Christmas at training.interviewskills.com
CareerFit Online Career Guidance Tool
CareerFit is a scientifically-validated online career assessment created by ETC Consult with over 40 years of experience, helping thousands of people find their ideal career.
CareerFit matches your students' actual ability with their real interests, to give you a personalised report with 16 careers to help you find the right career for them, so they can spend their days doing what they love.
There are three parts to the Aptitude element: Verbal (split again in 3 parts - Verbal Reasoning, Verbal Comprehension & Verbal Vocabulary), Numerical and Abstract. Each part is timed and it takes an hour and a half to complete it; however, it doesn't have to be done all at once. The Interest part of the assessment is not timed but it would usually take 30 minutes to complete this section.
If you click on this link you will see a sample of the personalised Career Guidance Report you would receive for each individual student which can then be shared with them through the platform.
https://careerfit.com/sample/
The CareerFit platform is very user friendly for you and for students. You only need to add students' emails and you can do everything from the platform: invite them to start their assessments, schedule a meeting or just send a report to their email address.
You send the students instructions with a link for them to log in (automated email which you can adjust). On the platform you see which students completed assessments and which haven't and you can then send them a nudge.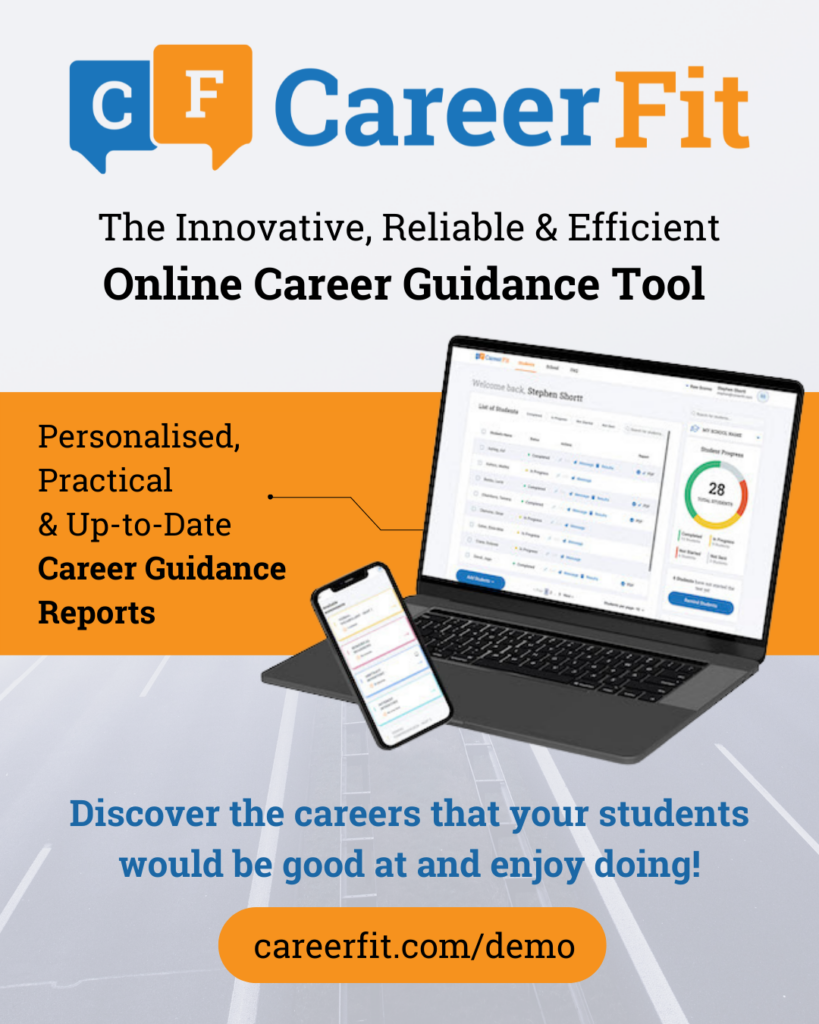 After students have completed the assessments, you have an option to either send them their report or set up a meeting to discuss their results with them.
Regional Skills Forum Mid-East
Please share this Ezine with your clients and contacts if you feel they will benefit from the information contained in our monthly newsletter.
Skills for Better Business
Self-Assessment Tool
Are you a small-to-medium business owner-manager? Are you looking to grow your business and nurture your team's potential?
Start the Online Assessment here
#SkillsForBetterBusiness
See information about all the main providers of management education and training available to you in Ireland.
Congratulations to all the Participants of the recent DigiEco programme in Co Meath who were presented with their certificates on the final day. Many thanks to all the partners who collaborated with Mid-East Regional Skills in the successful delivery of this programme including Maynooth University, LMETB, Meath LEO, Atlantic Technological University and SEAI.
SEAI (the Sustainable Energy Authority of Ireland) works with householders, businesses, communities and government to create a cleaner energy future.
Designed with Ireland's leading energy and e-learning experts, the Energy Academy gives you access to high-quality, on-demand energy training.
Discover the skills you need to start your energy efficiency journey.
See here how to register for the free modules.
LMETB - NEW 2023 Brochure
Louth Meath Education and Training Board (LMETB), through its dedicated Employer Engagement Unit, liaises with employers, employees, and enterprise representative bodies, to provide workforce development opportunities, across all sectors and to all businesses in the region.
See here for their new brochure for 2023
The Skills to Advance green skills range of programmes aims to boost awareness of the key environmental sustainability issues that affect employers and employees and to equip them with the skills to make a positive contribution to sustainability in the workplace.
For more details see here
The Digital Transformation in the Screen Industries report provides a number of action-oriented case studies on the impact of digital transformation on the future of work in the creative screen industries in Ireland. By examining the way in which a number of leading organisations have integrated digital technologies, solutions and approaches into their operations, it is intended that a better understanding of both the opportunities and challenges will emerge. The case studies further explore key drivers, outcomes and results of the changes, challenges encountered and lessons learned to inform future practice. See full report here
The Feasibility Study for SIIL which engaged businesses within the sector reveals there is overwhelming support for a Screen Industries Innovation Lab. The Lab would form an umbrella space for the screen industries of film, animation, games, augmented and virtual reality technologies to come together to drive innovation, enable collaboration, and make Ireland a global leader in the future of content production. See full report here
New Explore programme coming soon. EXPLORE is an innovative fully funded flexible initiative, offering an opportunity to boost employee's digital skills, adaptability and productivity. See here for further details on the benefits of the Explore Programme for your business development.
For further information or to register your interest please contact - Sharon on [email protected]
About the Manager
Siobhan Keogh

is the Mid-East Regional Skills Forum Manager. If you need any support or guidance in terms of your industry's skills needs, contact Siobhan at [email protected]
087 231 5713 or 01 474 7306
Find out more
Spotlight on MU Research
The last 10 years has seen a dramatic change in our use of connected, smart devices, but are they creating an unequal world?
Matthew McKenna, PhD candidate, Maynooth University Department of Psychology asks the question.
Joe's Jotter: ACE'ing Your Christmas Exams 2022
First, Second and Fifth years, you will be commencing your Christmas exams soon. In the case of Second and Fifth years, it is another step towards your state exams and of course you want to put on a good show for work done over the last few months. If you have very little revision done up to now, it's not too late to salvage a decent percentage in order to set you up for the second term. It is never too late to start revising. The link below gives 'Six of the best' tips to ready yourself for the upcoming challenges.

https://acesolutionbooks.com/aceing-your-christmas-exams-2022/