The Most Innovative Countries in the World 2022
Since 2000, global investment in research and development (R&D) has tripled to $2.4 trillion.
R&D spend is also casting a wider global net. In 1960, the U.S. made up nearly 70% of global R&D spending, and by 2020 this had fallen to 30%. From job creation and public health to national security and industrial competitiveness, R&D plays a vital role in a country's economic growth and innovation, impacting nearly every corner of society—either directly or indirectly.
Along with R&D spend, other key ingredients play an important role in driving progress and innovation. These include technological adoption, scientific research, and venture capital activity, among others.
The above infographic ranks the world's most innovative economies using data from the UN's WIPO Global Innovation Index.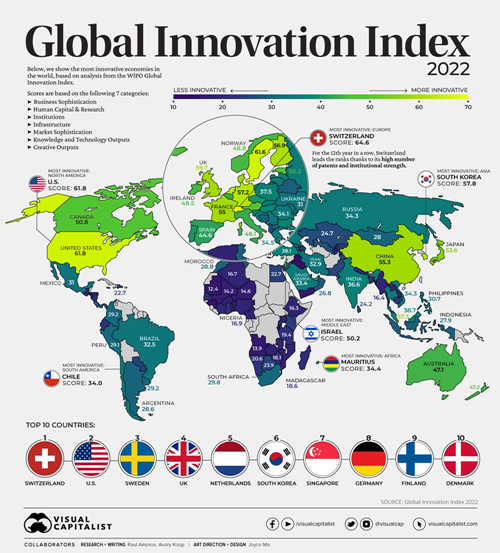 Click here to read full article ...