Niamh Tallon- Student Testimonial Digital Marketing & Business
I started in Moate Business College after I had applied for a course in NUIG and decided not to go through with it as I felt I wasn't ready. Luckily Moate Business College took me in with open arms and I never looked back. I always had the idea of digital marketing in the back of my mind, but I felt I didn't know enough about it to go straight into the degree course in TUS Athlone. I then decided to study the Level 5 course in Digital Marketing & Business in MBC to see if the area of digital marketing suited me.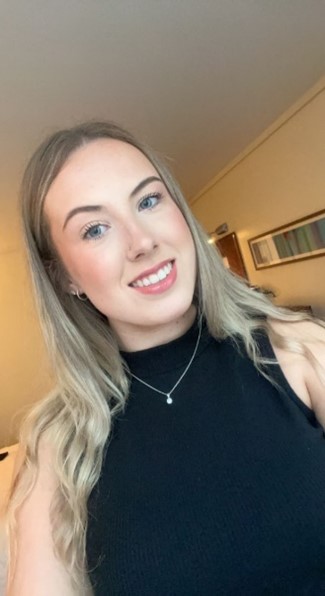 It's safe to say I made the right decision as I fell in love with the course and the modules associated with it. This course really has something for everyone, if you like business, you'll love the Business Administration and Bookkeeping modules, but if you feel you also have a creative side, the Image Processing and Digital Marketing modules will also suit you. If you have a love for social media and creating content, I would highly recommend this course, as it allows you to be creative and gain valuable skills and knowledge on how to use social media for businesses. All the staff and lecturers in MBC always went above and beyond to ensure we understood all our modules and we were keeping on top of assignments and submissions.
After completing this course, I then applied to TUS Athlone for the Level 8 (Honours) Digital Marketing degree. I am currently in first year of this course and I love it! I felt really confident starting this course as I had gained a great understanding of the world of Digital Marketing from my time in Moate. I can't thank Moate Business College enough for preparing me for college and my future career in the world of digital marketing!