What are my... Career opportunities?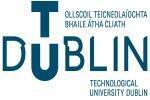 Major food companies are investing heavily in innovative approaches to develop novel high quality foods and need Culinary Science graduates. Currently many food businesses employ both chefs and scientists but a graduate that has skills and knowledge of both disciplines would readily gain employment as a Development Chef or Food Product Developer. The Food Industry needs to satisfy the demands of consumers requiring value added, high quality tasty and enjoyable food products. The BSc (Hons) in Culinary Science will produce graduates who will be able to satisfy the demands of Government policy, the Food Industry and Society. Graduates of the programme will have developed the knowledge and skills necessary to operate in the wider food industries or operate their own food business.
What other options do I have after completion?
Students who have reached the appropriate honours standard may have access to The MSc in Culinary Innovation and Food Product Development where graduates are highly sought after. The MSc in Food Safety Management is an attractive programme for food safety and regulatory professionals. The MSc in Environmental Health and Safety is among the most highly regarded in Ireland and attracts a wide range of industry professionals. These programmes can be accessed on a part time or full time basis.
In additional both Schools offer PhD research opportunities for high achieving graduates.
Click here for course information ...