Help the Leaving Cert Student in Your Life to Choose Their Path
Would you like expert help as you support and guide your leaving cert student through the process of taking the next steps in their journey towards a rich and fulfilling career?
On this tutor-led course, you'll learn:
How the CAO works and how to make sure you give yourself the best chance of getting the course you really want
How PLC / Further Education Colleges can offer a viable and more affordable route to your desired qualification
How to get paid to master high demand skills with traineeships and apprenticeships
How to increase employment opportunities while gaining a global qualification (by studying in Europe or the UK)
How to get the most from the various grants and scholarships that are available and plan the financial side of things.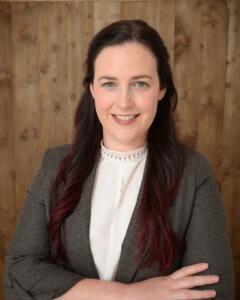 Orla Maguire is a Guidance Counsellor with Cavan Monaghan ETB and is passionate about helping the parents of leaving certificate students to understand and navigate all the career progression options available to them so they can make better decisions.
Join Orla on this fully online course to rapidly get to grips with the full range of options and supports available to you and the leaving cert student in your life, so you can take the stress out of this exciting time and help your loved one take that next step towards a career and a life that they love.