Former BCFE FET Media Student featured in Irish Times Article
During college Trishauna started with the Niall Boylan Talk Show as well as moving on to present her own shows on Open FM, BEAT 102-103, 98FM and the weeknight FM104 Talk show presenter.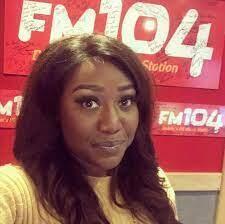 Trish also presents features on the TODAY Show which she has also Co Presented with Dáithí Ó Sé. Trish studied media here in and went on to complete the Media Management Production BA.
See the full article here - Click here ...
See Former Article Here - Click here ...
See our Students on Fully Funded Erasmus in Radio stations in Finland, Malta and Spain
https://www.youtube.com/channel/UCW8AQB7ArlSwZI3V-UWZ3jQ/videos



Radio Programming course with Podcasting
2 Year HND BTEC Level 6 then add one more top up year for Business Media Management Degree
+1 Final year awards a DCU Honours Business Degree in Media Production Management
3 Years completed in BCFE with some degree parts in DCU



Apply to this course
BCFE Ballyfermot Radio Course – Radio Programming and Production Including Podcasting.
https://www.bcfe.ie/courses/hnd-in-radio-programming-production/
Foundation media course
https://www.bcfe.ie/courses/diploma-in-media-broadcasting/