Farmers' Attitudes Towards Agri-plastic's Disposal
Dundalk Institute of Technology (DkIT) are proud to report that one of their current PhD researchers, Clodagh King, recently had a study published in the internationally respected journal, Science of the Total Environment (STOTEN). The study investigated farmers' attitudes towards agricultural plastics including their management, methods of disposal and their awareness, and perceptions of the environmental impacts of plastics. This recently published study is part of Clodagh King's current PhD research project.
Clodagh's PhD is focused on microplastics, and her research project is titled Agcumulate: a study on the accumulation of microplastics in soils and terrestrial ecosystems. The project is currently being conducted within the Centre for Freshwater and Environmental Studies (CFES) in DkIT. Clodagh's research is funded by DkIT Landscape PhD Funding and is supervised by Dr Siobhán Jordan, Dr Caroline Gilleran Stephens and Dr Joseph Lynch.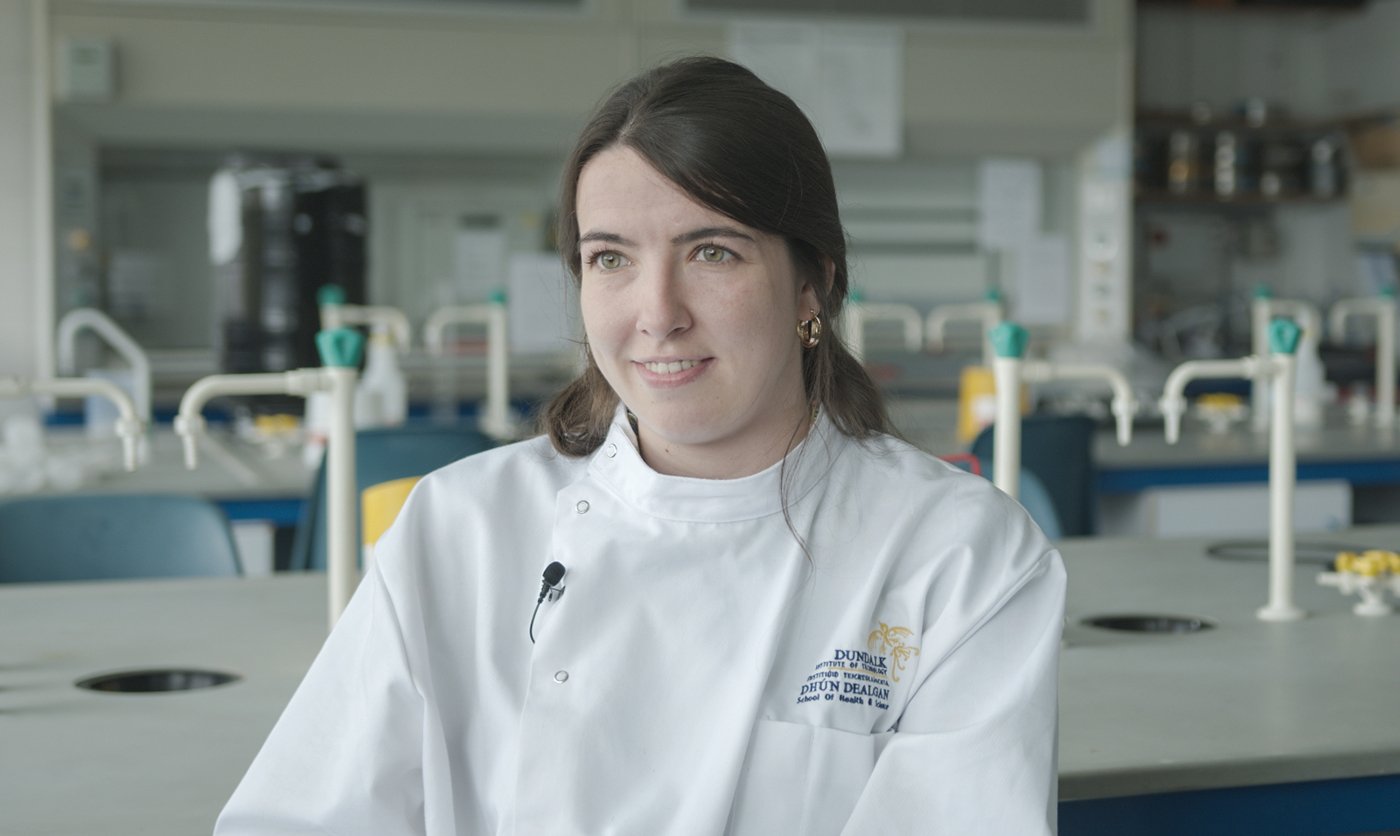 Clodagh King Stated: 'I'm delighted to have the findings of this study published in such an esteemed publication, I'm confident that my final PhD research project findings will be beneficial to both the current Irish and Global understandings and add to the growing body of research on the impact of microplastics on our environment. I intend for this research to help serve as a base to support the development of new solutions that can improve existing environmental degradation'
The study's findings concluded that most farmers are recycling agricultural plastic waste. However, the rate of recycling depends on a wide range of factors including the type of agricultural plastic, cost, accessibility to recycling facilities and their knowledge on what can be recycled and how to recycle it. The authors suggest that Initiatives should be put in place to educate farmers on how to recycle farm plastics correctly to help mitigate plastic and microplastic pollution in soils. Some of the main findings from the study included that while farmers acknowledge that they need agricultural plastics to perform tasks on the farm, they also view agricultural plastics as a burden due to the logistical and monetary factors associated with them. Moreover, the study found that farmers are concerned about the negative impacts that the disposal of agricultural plastics present to the environment. Despite this, awareness and concern towards the environment does not always correspond into positive action. Some farmers openly admitted to the burning and burial of plastic waste on-site, which is not only damaging to the environment, but also is illegal. Other findings revealed that while farmers are relatively aware of microplastics they are more aware of plastic pollution than microplastic pollution. In addition to this, farmers feel that aquatic environments are under greater threat than the terrestrial environments are. This may suggest that farmers understand and care more about the impacts plastics and microplastics have on waterbodies and their counterparts, which might be because most of the research efforts have focused on these systems to date. This finding would indicate that further research focusing on the abundance and potential effects of microplastics on soils is needed.
Clodagh King said, 'The findings from our study suggest that combined efforts by governments, policy makers, and other stakeholders must be undertaken to reduce the plastic and microplastic problem, it's an environmental problem that we collectively must come together to solve'.
The study proposed that developments should be made in relation to the policies regarding soil health and this includes the contamination of soil via plastics and the potential impacts plastics have on soil stability and structure. Additionally, governments should set out initiatives to promote citizen engagement to help improve the functionality of agroecosystems. Furthermore, new research and innovation into the economic and practical viability of biobased and biodegradable plastics should be addressed to investigate the potential of these materials as alternatives to conventional plastics in agriculture.
If you wish to read this paper it can be viewed on Here ...