Information and communication sector had highest weekly earnings in 2018
Mean weekly earnings in all sectors of the economy stood at €740.72 in 2018. The sector with the highest mean weekly earnings was the Information and communication sector at €1,244.13 in 2018 followed by the Financial, insurance and real estate sector at €1,091.92. The Accommodation and food services sector recorded the lowest mean earnings at €347.64.
In 2018 public sector mean weekly earnings were €930.03 while the private sector equivalent was €687.57.
Median weekly earnings in the public sector stood at €844.23 in 2018 an increase of 1.6% from €831 in 2017. In 2018, median weekly earnings for males and females in the public sector were €937.94 and €792.87 respectively.
Private sector median weekly earnings were €523.25 in 2018, an increase of 3.6% from €505.06 in 2017, with males recording a median of €606.39 in 2018 and females €428. See table 4.1 to 4.3 and Fig 4.1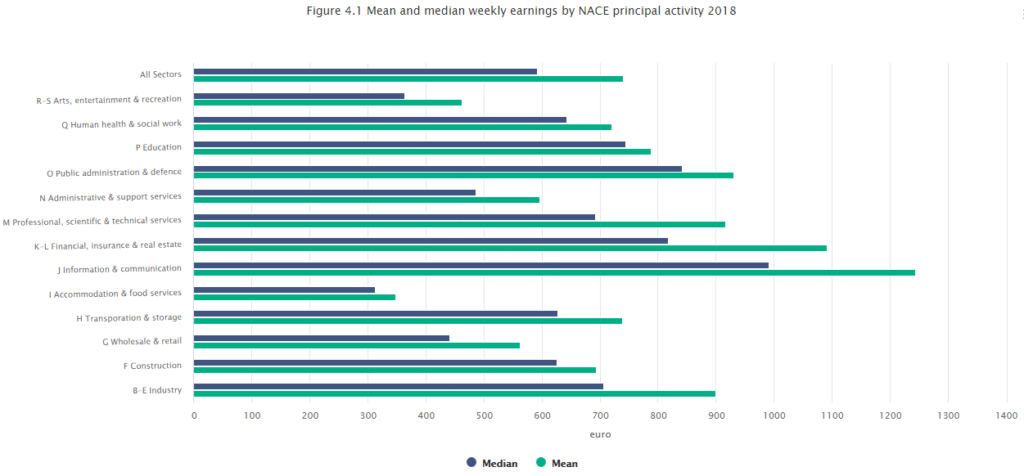 Click here to read original article ...