DkIT Receive Accreditations from The Esteemed Chartered Institute of Building
Dundalk Institute of Technology (DkIT) are absolutely thrilled to report that they successfully achieved accreditation from the world-renowned Chartered Institute of Building (CIOB) last week for their following two programmes, BSc in Construction Management Level 7 and the BSc (Hons) in Construction Management Level 8. The received accreditation for these two courses is for 5 years and is effective immediately and backdated to the 2022 graduates.
This is a phenomenal achievement for the Institute to receive these internationally distinguished endorsements. The CIOB accredits foundation (FdSc), undergraduate (BSc) and postgraduate (MSc) programmes with universities and other higher education institutions in the UK and around the world. This accreditation is the seal of approval for the teaching institute, signifying that it reaches the highest standards and will provide students with the skills and knowledge for a career in the global construction industry.
The Chartered Institute of Building (CIOB) was founded in 1834, and stand for the science, ethics and practice of built environments across the world. Everything they do is to improve the quality of life for those using and creating the built environment.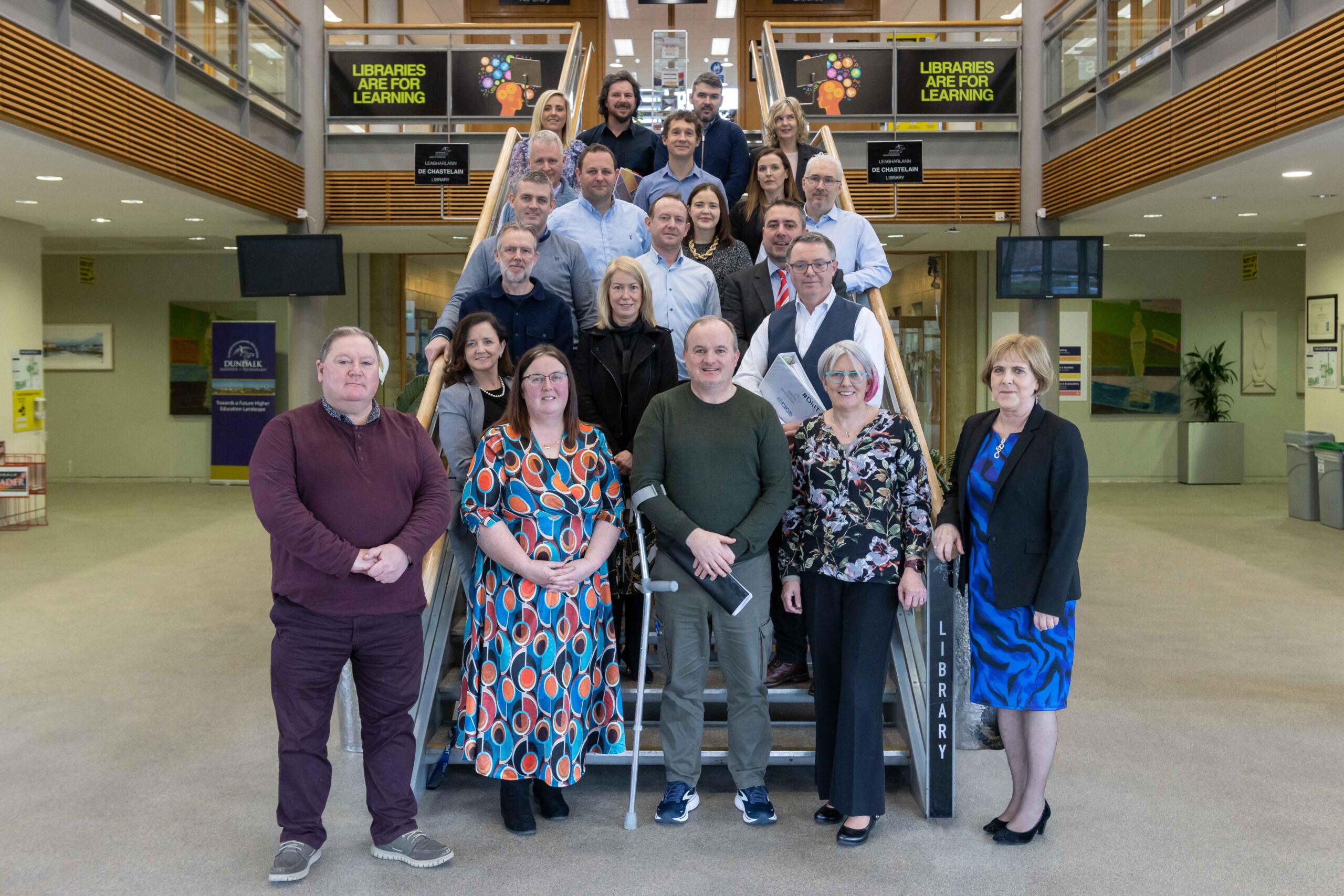 The DkIT Construction Management programmes that received the accreditation aim to provide each student with the education and training necessary for entry into the construction and property industry. These technical programmes integrate theory with practical application to equip students with real-life problem solving and communication skills and a broad understanding of construction technology, construction site management, building regulations, financial management, health and safety legislation and environmental protection.
Dr Breda Brennan, Head of School of Engineering stated, "This is a massive win for us, we are absolutely delighted to have received these prestigious accreditations from the CIOB and it reflects the high standard of education, commitment and work put in by the staff in our Institute. This is a major win for our students and graduates and puts the Construction Management level 7 and level 8 programmes on a very firm footing for the future with a globally recognised accreditation. I'd also like to take this opportunity to commend all the staff and students involved in the arduous accreditation application process, it was a great example of teamwork and the staff's passion for high quality education, teaching and their students futures".
For more information on these courses: