This unique, industry certified course offers you the opportunity to learn about the different aspects of digital marketing through a series of dynamic lectures.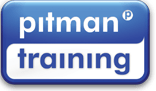 Each module is led by a renowned industry professional who will guide you through the intricacies of different digital marketing specialisations including SEO, PPC, Digital Display Advertising, Social Media Marketing, Analytics and more
IS THIS FOR YOU?
This course is recommended for a variety of professionals including Marketing Executives, Managers, IT Managers and Senior Management. In addition, it is ideal for small business owners or anyone involved in the planning, implementation or measurement of digital strategies along with anyone keen to pursue a career in digital marketing.
Possessing the globally recognised and industry validated Digital Marketing Institute (DMI) certification will benefit any marketing professional enormously. Key benefits offered with this certification include enhanced career opportunities, increased earning potential and a globally recognised and respected qualification.
Click here for more information ...