Our Architectural Technology / Architecture course leads to DIT, University of Limerick, Dundalk IT and other Universities and IT's.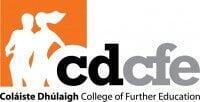 Architecture is a rewarding field of work and study that calls for both creative and technical skill in the design of buildings and environments.
This architecture course is designed to provide learners with the opportunity to develop skills and to prepare a portfolio in architecture or architectural technology to further their studies at degree level.
An Architect's work primarily focusses on creative, conceptual and detail design of buildings. An Architectural Technologist works more on the technical design for construction.
Learners will gain skills in the areas of building design and sustainability, to prepare them for either Architecture or Architectural Technology.