Apply now for OEM Engineering Traineeship
Combilift OEM Engineering Traineeship offers fast-track opportunities to employment
A leading Monaghan-based entrepreneur has highlighted the challenges facing students seeking employment in a changing economic environment. Martin McVicar, Combilift Managing Director was speaking as the company announced it was opening recruitment for its Traineeship. The Original Equipment Manufacturing (OEM) Engineering Traineeship now entering its 9th Year is a nine-month course aimed at developing the skilled personnel the company needs to support its future growth.
"Many students are now asking themselves if they want to go away to college and incur the financial cost of studying away from home or graduating with a qualification in a very changed employment market." Martin McVicar
Martin McVicar believes that by opting for the Traineeship students are offered a fantastic opportunity to qualify with a nationally recognised QQI Level 5 qualification locally in 9 short months, at no cost and gain valuable work experience with a globally recognised company that looks impressive on a CV.
Combilift in partnership with Cavan and Monaghan Education and Training Board (CMETB) have successfully delivered the Original Equipment Manufacturing (OEM) Engineering Traineeship for over 8 years with 85% of Trainees successfully gaining employment from the course.
Increased demand for Combilift forklifts means that those applying for its Traineeship will be fast-tracked through the application process for employment when they complete the course, according to the Combilift Managing Director.
"Since the start of the course in 2015 over 100 people have completed the Traineeship and the vast majority are still working with us. Several have gained promotions while others have been sponsored by the company to undertake further study at an apprenticeship or degree level. We have trainee graduates who have progressed and are now completing degree programmes on a part-time basis with Sligo Institute of Technology and others who have taken up places on the OEM Apprenticeship Programme."
The Traineeship comprises of 26 weeks of theoretical learning within Monaghan Institute and 12 weeks of practical work experience at Combilift, the OEM Engineering Traineeship is internationally recognised, with certification from City & Guilds in Maintaining Hydraulic systems and QQI at Level 5 Engineering. It offers a good foundation in all of the key skills required for a career in engineering including, Control Systems, Hydraulics, Computer Aided Design (2D), Safety & Health at Work, Auto Electricity, Electronics, Engineering Drawing, Team Working, Work Practice & LEAN Engineering Workshop Processes, Engineering Workshop Theory and Word Processing.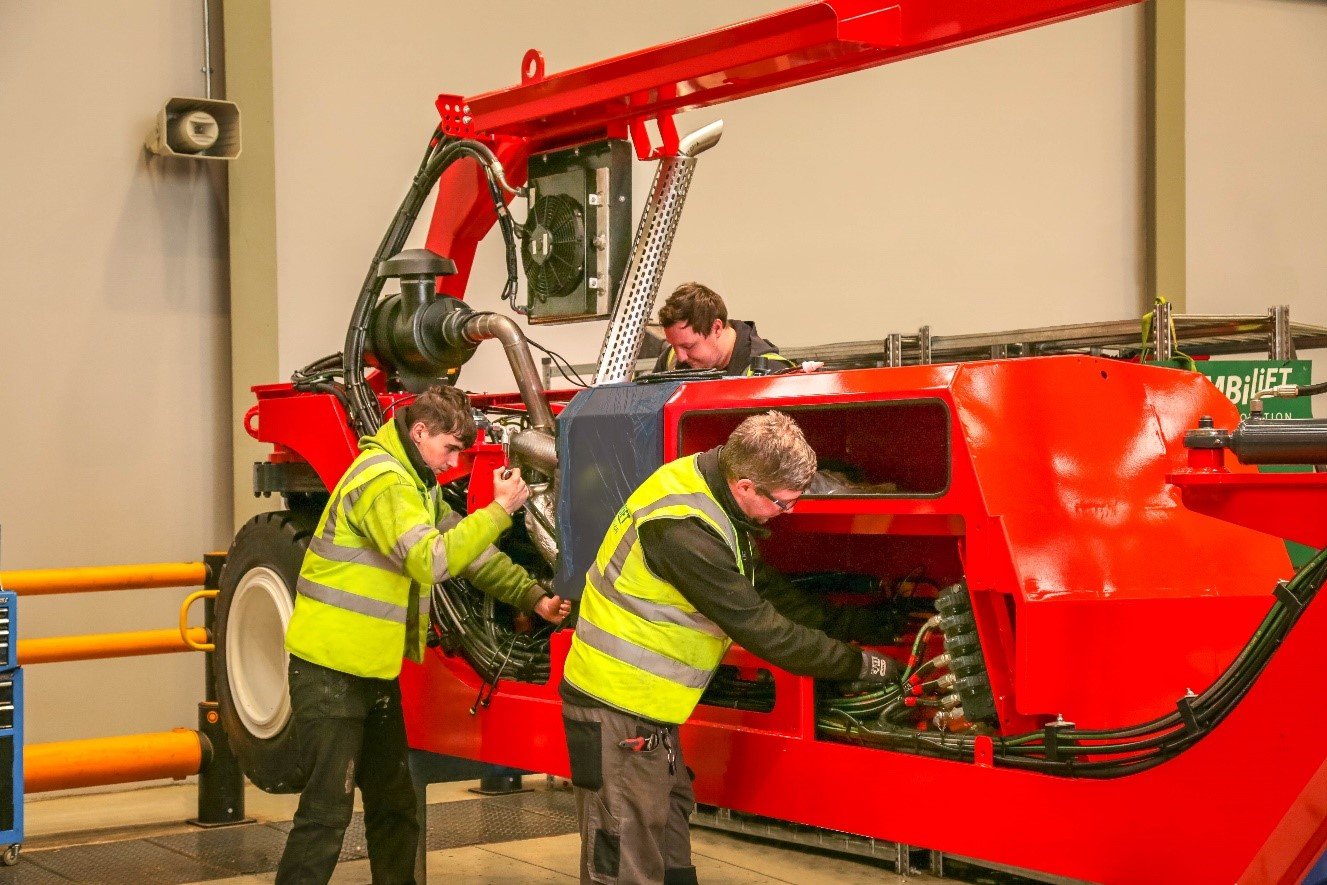 The opportunity to be fast-tracked in a job application to Combilift on completion of the course, has attracted a large number of applications from students in Monaghan, Cavan, Meath, Galway, Armagh, Tyrone and Fermanagh.
There are no course fees for the OEM Engineering Traineeship and the trainees are supported by a financial bursary from Combilift in addition to the provision of a Tool Kit for the duration of the course.
We are now accepting applications for September's intake for the OEM Engineering Traineeship. More information can be found on https://combilift.com/training/