The report shows that 85% of full time undergraduate new entrants in 2013/14 progressed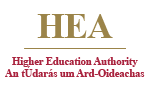 to their second year of study in 2014/15. This compares favourably to international rates and shows that the proportion progressing has increased slightly over the last few years (from 84% in 2010/11 to 85% in 2014/15). This is testament to the resilience of a sector which has accommodated rising student-numbers while staff numbers and budgets have been cut substantially. However, while almost 34,000 students do make the transition from first to second year, the fact remains that over 6,200 students did not progress.
Progression rates varied across sectors ranging from 74% and 73% at levels 6 and 7 respectively compared to 89%, 84% and 94% at level 8 in universities, institutes of technology and colleges respectively.
The study also found that, among socio-economic groups, the lowest rate of non-progression was among those from farming family backgrounds at 9%. As was the case in previous reports, females are more likely than males to progress for most National Framework of Qualification levels and across all sectors.
Click here to read full article and download report ...