The Problem of Debris in Space
Space may seem vast, but the orbits around Earth in which satellites reside are a limited natural resource. Accidental collisions, explosions and even the intentional destruction of satellites have created millions of debris fragments, which, orbiting at high speed, can damage or destroy any functioning spacecraft that crosses their path.
Satellites in orbit share near-Earth space with millions of fast-moving and dangerous debris objects. From tiny fragments millimetres in size to entire satellites no longer working, no longer controlled, roaming the space highways, each debris piece travels many kilometres per second. Any impact with one of these objects threatens to at least impair the functioning of a working spacecraft, or at worst destroy it altogether, creating ever more debris.
In this infographic from ESA and the United Nations Office for Outer Space Affairs (UNOOSA), find out about the scale of the debris problem: how much of it is up there, what scales are we talking about, and what are our satellites are up against?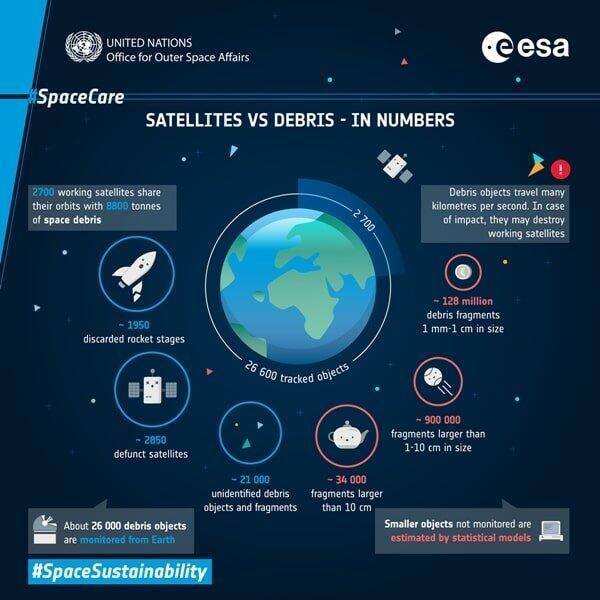 Find out more in Episode one of the corresponding ESA & UNOOSA podcast, "Satellites vs. debris".
Click here to read original article ...