TCD Spinout Develop Robot to Clean Air
An Irish robot that decontaminates air is being trialled in a major NHS hospital in Cornwall, UK – with early results suggesting it could reduce room downtime in critical parts of the hospital by more than 60%.
The robot, made by Akara who are based at The Digital Hub in Dublin's Liberties, has been on the ground at the Royal Cornwall Hospitals NHS Foundation Trust (RCHT) since June 2022 where it has been used in parts of the hospital where the air has a higher chance of contamination.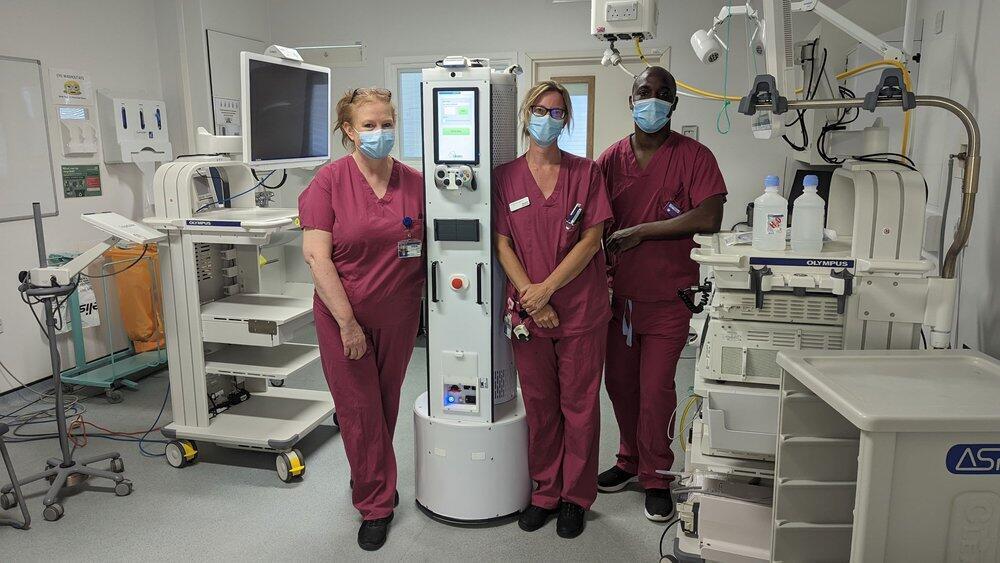 The idea was born out of COVID-19 pressures, where thorough cleaning of air was paramount to avoid infection spread. The robot is designed to eliminate COVID-19 as well as other viruses, including flu.
Click here for more information ...