Studying Law in UL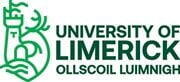 Why study Criminal Justice at UL?
Become an expert in Criminal Justice. The BA (Criminal Justice) is administered by the School of Law which boasts considerable expertise in the criminal justice area. The Centre for Crime, Justice and Victim Studies was established at the School of Law in 1997 and is a national centre of excellence for criminal justice research. Students of criminal justice in the University of Limerick will thus be taught by experts in the area who have published widely both nationally and internationally on criminal justice topics.
Click here to download brochure ...
---
Why study Law and Accounting at UL?
UL's pioneering BA in Law and Accounting joint degree offers students a full Accounting degree and a full Law degree in one. This combination of disciplines translates into an impressive graduate employment track record. Within the business world, a strong legal background assists the work of many accounting specialists. Equally, a firm grounding in all aspects of Accounting, including, for example, Taxation, deepens the lawyer's understanding of business transactions.
Click here to download brochure ...
---
Why study Law Plus at UL?
The study of law is an enriching educational experience that provides intellectual stimulation and an exposure to decision making and argumentative skills. The Law Plus programme allows you to choose elective subjects in areas including Politics, History, Psychology, Sociology, Economics, Maths and languages. You can
therefore expect to have a wide variety of options open to you upon graduation.
Click here to download brochure ...