A new, free, online course developed by Trinity College Dublin will allow learners worldwide to explore the history of Ireland through the remarkable Book of Kells — one of the world's most famous medieval manuscripts.
The ninth-century Book of Kells is one of Ireland's greatest cultural treasures. A lavishly decorated copy of the four gospels written in Latin, it is set apart from other manuscripts of the same period by the quality of its artwork and the sheer number of illustrations that run throughout the 680 pages of the book. Housed at the Library of Trinity College Dublin, the Book of Kells is one of the must-sees on the itinerary of visitors to Dublin.
Now members of the public around the world will have the opportunity to learn more about this precious manuscript through a new four-week online course. The "The Book of Kells: Exploring an Irish Medieval Masterpiece" course will commence on October 8th, 2018 and is run in partnership with Futurelearn, the social learning platform. The free online course is aimed at anyone with an interest in Ireland, medieval studies, history, art, religion and popular culture.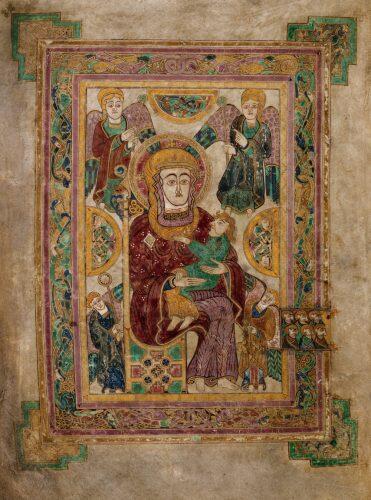 Click here to read full article ...
---
Similar Topics