Students Prefer Digital Content
The latest study released by McGraw – Hill Education in partnership with Hanover Research has 3000 students voice their digital preferences in college education. The infographic shows research on why students prefer digital reading over print.
In the study, 81% of students say digital learning technology is helping them boost their grades.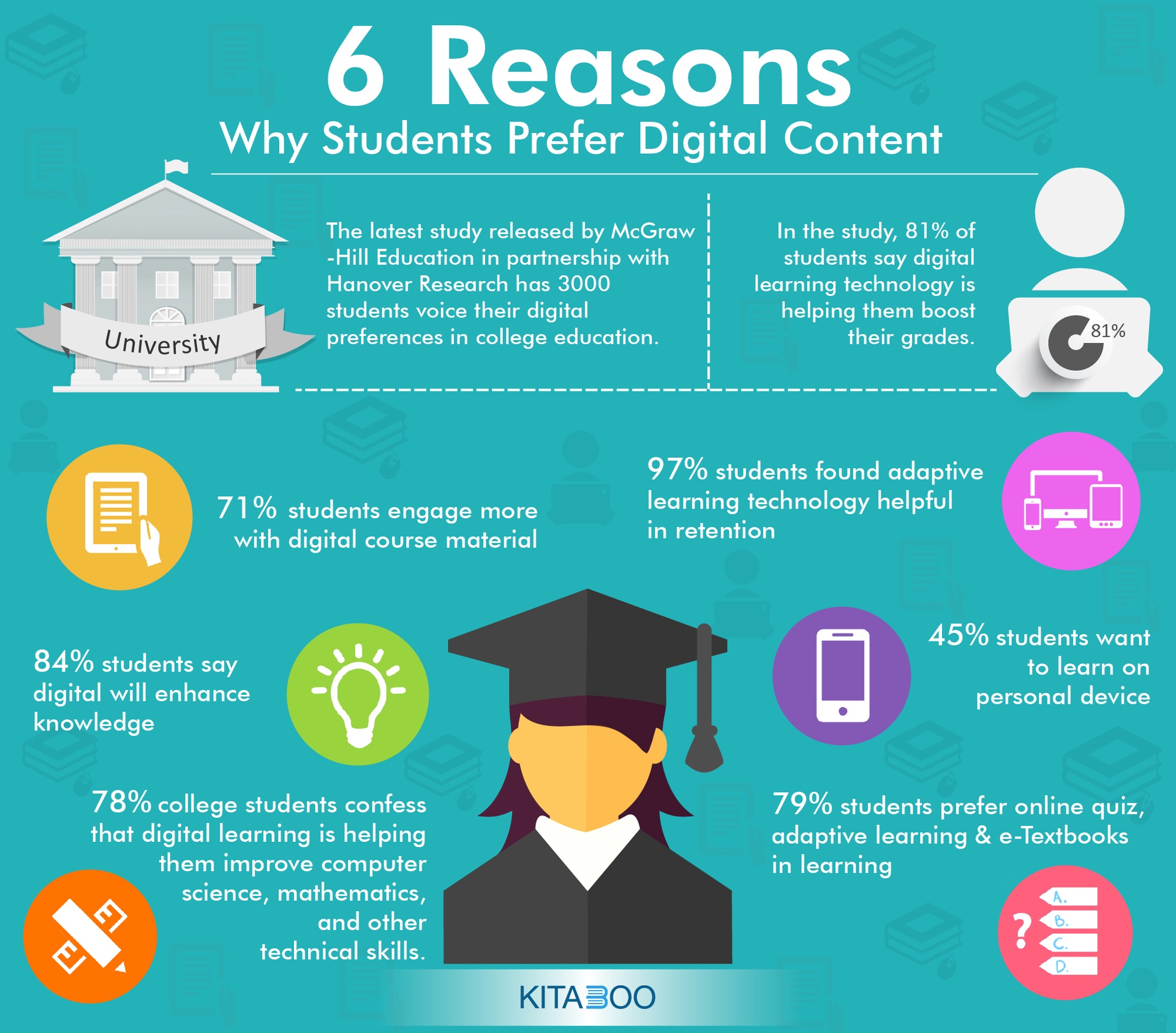 Click here to read original article ...