SCFE International learning with Erasmus+
SCFE has just embarked on our First Erasmus+ Project. SCFE recognises the importance of valuable work experience and the potential of the Erasmus+ programme to enhance the learning for all.
The college has established a partnership with KVT College in Trondheim Norway where our Advanced Early Childhood Care and Education students will travel to undertake a two-week work experience placement in Norwegian Early Years Education Services. As Norway is considered a world leader in the provision of early years education this opportunity will really enhance our students' expertise in their field. Another group of students from the Advanced Hospitality, Travel & Event Management course will complete a three-week work placement in top hotels and resorts in Tenerife. Tenerife is one of the leading tourist destinations in Europe guaranteeing that the students get the best international experience available in the tourism sector. This Erasmus experience will further boost the professional profile of these SCFE students when they graduate.
SCFE is continuing to expand the international aspect of our programmes by promoting partnerships with other European colleges. In December SCFE welcomed a group of teachers from Estonia and in March 2020 SCFE will welcome a group of Early Childhood Education students from KVT Trondheim to study at the college.
SCFE is a constituent College of Dublin and Dún Laoghaire Education and Training Board.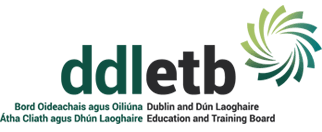 Apply online now for all courses commencing September 2020 http://www.scfe.ie