Portfolio Updates from NCAD
Please see information below ahead of the upcoming Portfolio Submission Deadline of February 11th. I would be grateful for dissemination of same.
Applied to a restricted programme in NCAD by February 1st? Then it is time to submit your Portfolio. Here are some top tips ahead of the Portfolio Submission Deadline of February 11th
Visit our website here for a video guide on how to upload your submission as well as the link for the Portfolio Submission Platform.
Make sure to visit our Portfolio Guide which is available here.
Remember that you must make a portfolio submission for each NCAD course you have added to your CAO choices.
We cannot accept links to external sites like Google Drive, Dropbox etc.; all your work must be uploaded to the platform.
You can upload your portfolio material as images, videos or PDFs. Your portfolio submission can be a combination of all of these file types.
You can upload your portfolio at your own pace. Once you have saved your progress you can log out, then log back in any time to pick up where you left off.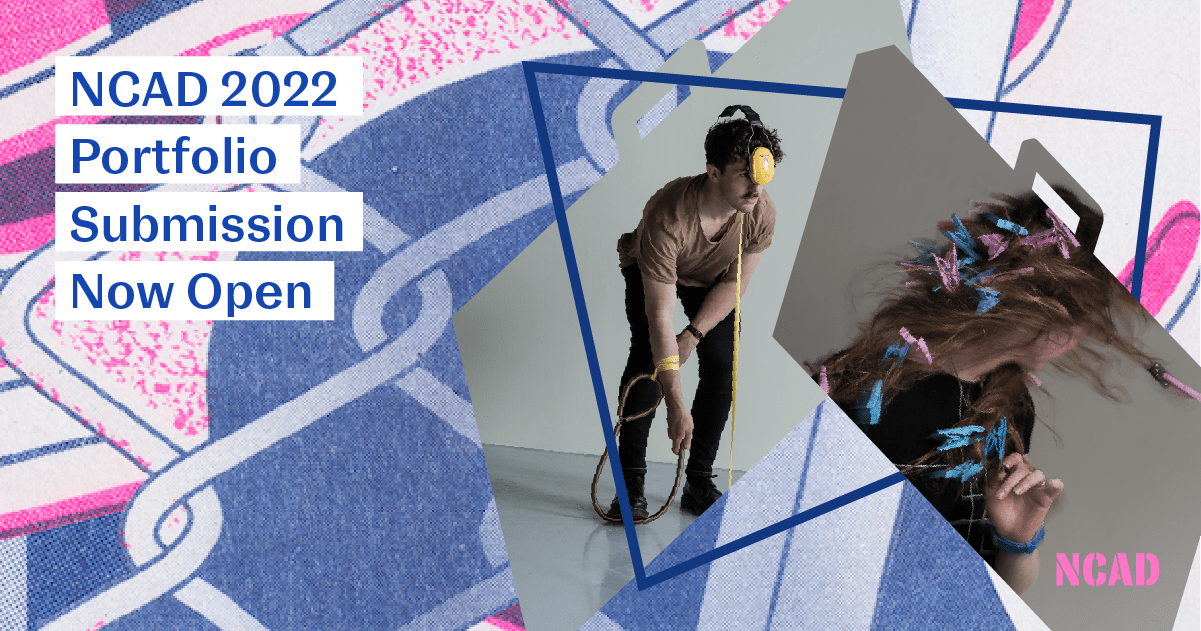 Have any questions?
We're always happy to help.
Reach out to us by email on

[email protected]

We have a live chat feature available on all the pages linked above so you can chat us there.