Practical work-ready skills to help get you an office job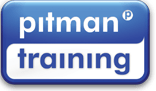 Employers are always on the lookout for people with practical, work-ready skills who can add value to their business from day one. So if you've just left college, are wanting to work in an office environment or are coming back in to the world of employment, the Introduction to Office Skills Diploma could be the ideal training for you. You'll learn a wide range of essential skills which will make you stand out in any office, including great IT skills, how to speak the language of business and even how to balance cash books.
A great foundation for success
Most businesses use the same software packages and handle the day to day running of their office in much the same way. So that's why our Introduction to Office Skills Diploma has been designed to teach you the basic skills you will need to a level demanded by most employers, including computer keyboard skills, Microsoft Office and book-keeping. What's more, to ensure you understand how a business works and how to communicate effectively with other employees, your diploma will also cover communication at work and health and safety. So with your completed diploma, you'll have a great breadth of skills and the confidence to work in many different office based roles.
Click here for more information ...