Jigsaw's new Youth Mental Health Promotion Team
Further & Higher Education settings
Jigsaw is a youth mental health charity which offers a range of mental health supports and services to both young people (aged 12-25 years) and those around them in the settings where they live, learn, work and play. The Further and Higher education team is a new work stream within the Youth Mental Health Promotion department at Jigsaw with a specific focus on Youth Mental Health Promotion within Further & Higher education settings.
The team is composed of;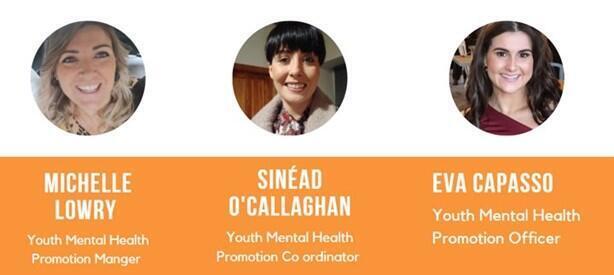 To contact the Further & Higher education team, email [email protected] for more information.
Support Available through Jigsaw:
To find out more about the range of supports and services offered by Jigsaw – visit our website: https://jigsaw.ie/get-support/.
Jigsaw have recently extended the opening hours of our online live chat services. Jigsaw Live Chat is a free text-based support for young people aged between 12-25 years-old with our clinicians online through 1:1 webchats. More information and access to the live chat portal can be found at: https://jigsaw.ie/talk-online/live-chat/