iPad Apps for Students with Special Needs
Looking for some good educational iPad apps to use with students with special needs? The visual below has you covered. This is a work we have published awhile ago featuring some of the best apps to help students with special needs in their learning. We arranged the apps into four main categories: apps for dyslexic learners, apps for autistic learners, apps for the visually impaired, and apps for learners with writing difficulties.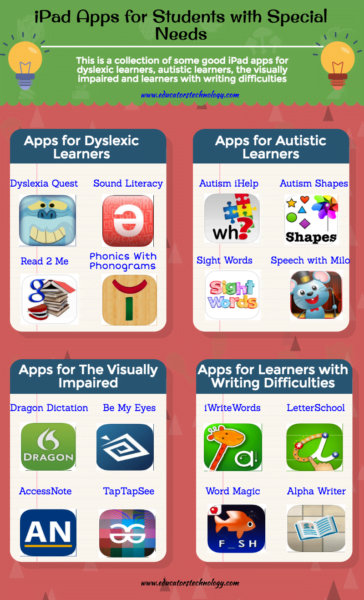 Click here to read original article ...