European Union's Aging Population by 2100
The EU's Population by 2100
View a higher resolution version of this map.
Many countries and regions are expected to see rapidly aging demographics, and the EU is a notable example. By the end of the century, more than 30% of the region's population is expected to be 65 or older.
This graphic by Gilbert Fontana uses data from Eurostat to show how the EU's population is projected to change by 2100. In the article below, we explain how this shift could have a dire impact on the region's economic growth.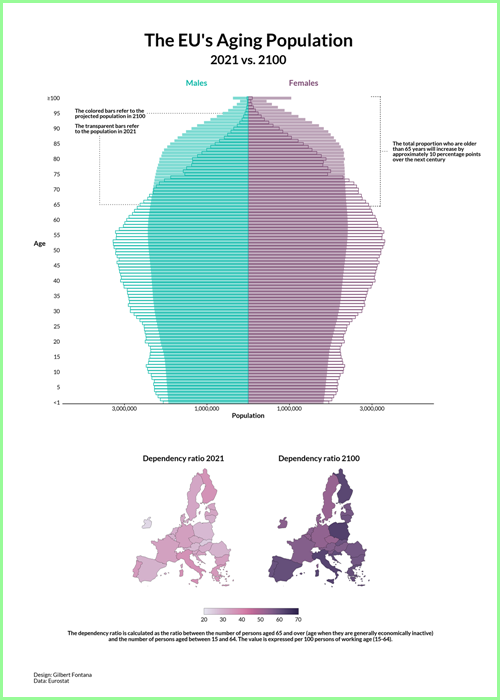 Dependency Ratio from 2021 to 2100
The graphic highlights the old-age dependency ratio, which measures the ratio of people 65 and above, and generally retired or needing supplemental income, compared to the number of people that are working age (15-64).
In 2021, the EU's dependency ratio was 32. This meant that for every 100 working-age people, there were 32 elderly people. By 2100, this ratio is expected to increase to 57.
Click here to read original article ...