DkIT's Flexible Part-time Industry Recognised Learning
Dundalk Institute of Technology (DkIT) have a strong and proud legacy of flexible, professional and industry recognised part-time student education and the Institute are absolutely thrilled to announce their new part-time course brochure for 2023/2024 is available to download from their website.
DkIT's part-time courses are particularly suitable for those who wish to study new topics and course areas, update their professional skills or add to their qualifications. Accredited courses are available in the areas of Business & Accountancy, Teaching & Learning, Humanities, Engineering, Computing & Creative Arts and Health & Science.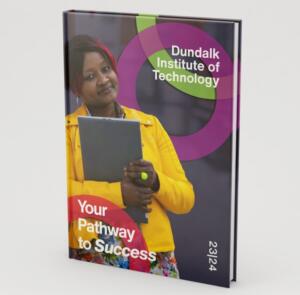 Anton Barrett, DkIT's Head of Lifelong Learning said "In the current economic climate, one of the biggest motivators for returning to education is career progression. Whether you are striving for a promotion in your current workplace or want to move to a different field but are facing some skills and knowledge shortfalls, then continuing education can play a key role in your career progression. We at DkIT understand that part-time, flexible learners have responsibilities that can take priority. You are busy people, with careers, families, caring duties, and making the commitment to study full-time may not be possible. Studying part-time however, gives you the opportunity to return to education, upskill or reskill, without putting the rest of your life on hold. Most of our courses require attendance at class one or two evenings a week, yet many are delivered wholly online or in a blended format, which is a combination of online and on-campus teaching. At DkIT we strive to create a welcoming and encouraging learning environment so you can comfortably fit your academic ambitions around your life circumstance".
The selection of part-time courses, available from this September, range from Certificate to Masters level.
Download DkIT Part-time Course Prospectus here now: Click here ...