DkIT Shortlisted for Prestigious Irish Construction Excellence Award
Dundalk Institute of Technology (DkIT) are absolutely delighted to report that their Building Information Modelling (Using Revit) Course was shortlisted for a prestigious Irish Construction Excellence (ICE) Award. After a lengthy review process and deliberations, the ICE Awards Judges selected the 2023 finalists from a record number of entries and DkIT are absolutely thrilled to have made the cut.
The Irish Construction Excellence Awards were founded in 1993 and are the original and premier recognition of performance excellence for the contracting sector in Ireland.
The DkIT course that has made the shortlist is the part time continual professional development (CPD) programme 'Building Information Modelling using Autodesk Revit' which is facilitated by the Institute's Lifelong Learning Centre in conjunction with DKIT's School of Engineering.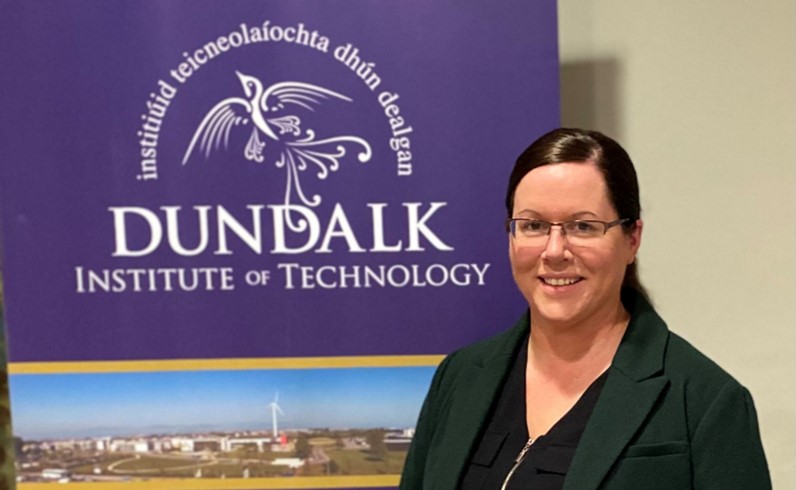 Jane Smyth, Course Director said, 'We are absolutely delighted to have been shortlisted for the ICE Awards and even more thrilled to be offering this programme in DkIT, this course is another great example of DkIT meeting the skill demands in the construction sector'. She added 'Participants of this course get to use Revit to learn about building information modelling and the tools for parametric building design and documentation to meet the requirements of the golden tread of digital information'.
Successful learners are awarded a Certificate of Attendance from Dundalk Institute of Technology which can go towards their Continuous Professional Development. This programme offers more personalized learning on the course as it is supported by small class sizes and an engaging learning experience. The 8-week part-time evening course will provide learners with a solid introduction to Building Information Modelling using Autodesk Revit. The attendees learn the concepts of BIM through the modelling of a basic building, from creating the building to making a window/door and a room schedule and looking at shadow studies and rendering.
This course is perfect for Architects, Architectural Technologists, Interior Designers and Engineers who want to learn about building information modelling, working in 3D & using design visualisation.
For more information on this course www.dkit.ie