CDETB Outreach Young Adult Guidance Service.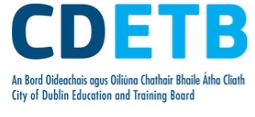 Free and Confidential Information and Guidance Service for
Young Adults aged 16-25 interested in education & career guidance living in/ attending education or training centres in areas Dublin 1, 3, and 7.
Based in: Dublin Inner City 10 Parnell Sqr East, Dublin 1. Tel: 01 878 7495.
Career Guidance info:
• Information on Solas/ETB/ other centre courses & training
• Career Guidance 1 to 1 planning meetings
• Guidance Groupwork
• Building minor to major awards NFQ towards employment
• College Access: CAO/ PLC/ UCAS options
• Personal statement/ cover letters for application / College application
• Bursary & scholarship: educational & training funding information
• Information on apprenticeship & traineeships
• Susi grant information
• Career & psychometric assessment
• Other Guidance support as appropriate to the Person & Service.
Understand What Your Choices may be
…explore your choices and make Your education & career decisions step by step…
Contact: 01 878 7495 if you have people to refer for Individual Career Guidance or group workshops & information sessions.
follow and connect with us on Facebook @cdetbyoungadultcareerguidance
Follow us on twitter: @cdetb_oyags @youthdublin
CDETB Outreach Young Adult Guidance Service flier