Despite evidence that allowing more women to enter the digital jobs market can create an annual € 9 billion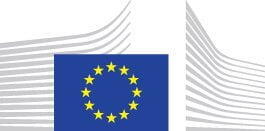 GDP boost in the EU area, there is still a very large ICT gender gap in Europe. Women are more reluctant to take up STEM (Science, Technology, Engineering and Maths) studies, and only a fraction of female tech graduates actually go on to work in this dynamic sector. Moreover, women are still underrepresented among tech entrepreneurs in decision-making positions.
The good news is that ICT can show the way towards a more equal workplace – in the tech sector men and women in the same non-managerial jobs and with similar backgrounds tend to earn the same. However, on the negative side, the hierarchical structures are still very much male-dominated.