Top Wine Producers by Country in 2022
At the top of the list, Italy produced nearly 50 million hectoliters—or about 1,994 Olympic-sized swimming pools—of wine in 2022, accounting for nearly one-fifth of total production in the year. Less than half of that wine was sent to overseas markets, also making Italy the biggest exporter of the beverage by volume.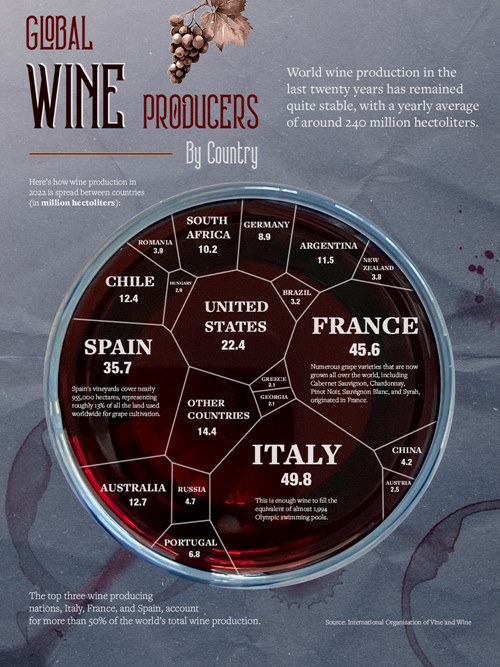 Wine has been in our cups, in our thoughts, and in our poems for many a millennia, from the antics of Dionysus, the Greek god of wine, to its symbolism in the Last Supper. But breaking down the biggest wine producers by country in the modern era leads to some interesting surprises.
Click here to read original article ...