The College of Science and Engineering at NUI Galway is eager to get to know you better, and you to know us. We've designed this ezine to further our communications with secondary schools. We'd be delighted to hear any feedback, suggestions or thoughts you might like to share with us.
At NUI Galway students receive more than just a degree - we're committed to facilitating the development of our students, empowering them to make successful transitions towards fulfilling careers. Read on to find out more about our College of Science and Engineering, our course
offerings, employability and the student experience.
Studying Science at NUI Galway - A World of Choice
Why is NUI Galway a good choice for a B.Sc degree?
Unique specialisms: unique degrees in Ireland, such as in Marine Science.
Excellent career prospects.
Most-influential scientists: lecturers amongst "most highly cited" in the world.
This bleeds into their teaching.
Placement/Fieldwork/Study Abroad: broaden horizons and prepare for the world.
Teaching infrastructure: our students get to use our best-equipped labs.
Entry Requirements are available on our undergraduate prospectus
The core skills of a scientist
Understanding big/existential challenges and asking the right questions.
Applying analytical tools - generating data.
Analysing the data.
Drawing conclusions to support decisions.
Effective communication of conclusions.
If your student has that enquiring mind and would like to develop those core skills to access a
diversity of fascinating careers, a B.Sc may suit them. ​
Studying Engineering at NUI Galway
Computer Science at NUI Galway
We depend on electronic devices, such as computers and mobile phones and computer software and networks to store, process, transmit, retrieve and manipulate information.
Students of our accredited Bachelor of Science (Computer Science and Information Technology) (GY350) degree will learn about technology and will focus on
the development of the software applications that make these devices useful.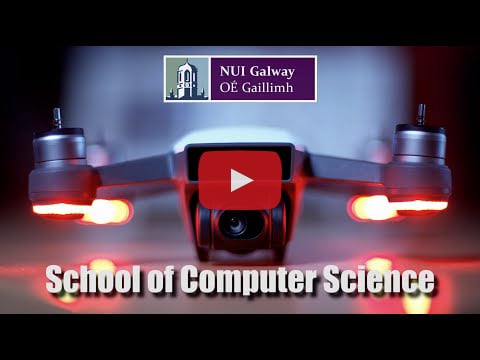 New! BSc in Agricultural Science
NUI Galway and Teagasc have joined in partnership to deliver the BSc in Agricultural Science. In its first year in 2021, the course attracted over 500 applications.
Programme Co-Director Professor Cathal O'Donoghue, NUI Galway welcomed the collaboration: "The Teagasc-NUI Galway partnership brings together NUI Galway's expertise in Agricultural
Sustainability, Bioeconomy and Rural Development with Teagasc's expertise in Animal Science, Farm Management and Knowledge Transfer, to create a unique programme that prepares the Agri-food leaders of the future to help deliver on the opportunities of the sector in an increasingly complex world." Read more here
The Student Voice - GY301, Bachelor of Science
Clyde Dockery discusses his experience studying the Bachelor of Science at NUI Galway.
The Bachelor of Science offers a world of choice to eventually specialise in your preferred area.
Sustainability at NUI Galway
Sustainability is built into our Strategic Plan for 2020-2025 as one of our four key values. It is at the heart of everything we do, along with the values of respect, openness and excellence.
Galway; A global hub for medical technology
The medical technology sector in Ireland is recognised as one of five global emerging hubs. Eight of the world's top ten med-tech companies are based here, and devices designed and made in Galway are saving lives all over the world. Galway is at the very heart of this development and NUI Galway is the powerhouse for much of this progress.
Women in STEM @ NUI Galway
Be inspired by the ground-breaking work of female researchers in science, technology, engineering, and mathematics (STEM)
Cultivate creativity and curiosity and build a better world for society through STEM.
Learn more about our Women in STEM
Your career starts at NUI Galway
98% of our graduates are in work, or further study, within 6 months of graduating.
NUI Galway's Career Development Centre provides our students with a quality career guidance and information service focused on facilitating and empowering students to manage their own career development and make effective career transitions.