Remembrance Tree Sponsorship
Every Christmas, Rotary Club Carlow works to raise much needed funds for local charities in County Carlow through our Rotary Remembrance Tree Campaign and we would like to invite your organisation to participate in this campaign by becoming one of our sponsors.
Over the last decade, we have raised thousands of euros for local charities, including St Vincent de Paul, Éist Cancer Support Centre, Delta Centre Carlow, the Alzheimer's Society and Bethany House Day Centre.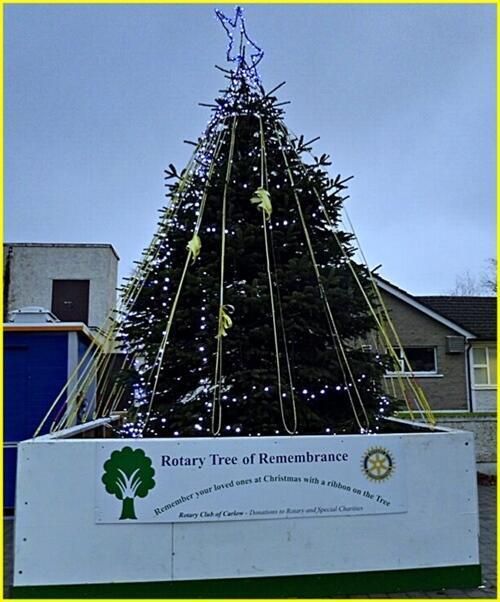 The Tree of Remembrance gives the people of Carlow an opportunity to remember loved ones, while also giving us the opportunity to fundraise. The Tree has been so successful,
it is now widely regarded as a Christmas Tradition amongst the people of Carlow, and its prominent position in the heart of town means that many visitors to the town also engage with it.
Rotary Club Carlow Remembrance Tree Sponsorship