New scoreboard shows that participation of women in the EU digital economy still lags behind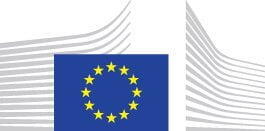 Today the European Commission is launching an annual scoreboard to monitor women's participation in the digital economy, on the occasion of the birthday of Ada Lovelace, considered as the world's first computer programmer. The Women in Digital scoreboard is one of the actions to assess women's inclusion in digital jobs, careers and entrepreneurship initiated by Mariya Gabriel, Commissioner for Digital Economy and Society. The Scoreboard assesses EU countries' performance in the areas of internet use and internet user skills, as well as specialist skills and employment, based on 13 indicators.
The first edition of the Scoreboard shows that women's participation in the digital field is lagging behind in several areas. Only 1 in 6 ICT (Information and Communication Technology) specialists and only 1 in 3 STEM (Science, Technology, Engineering and Mathematics) graduate is a woman. Astonishingly women in the ICT sector earn almost 20% less than men.
WomeninDigitalScoreboard2018Irelandpdf