Ospreys Breeding again in Ireland
Ospreys have been recorded breeding in Ireland for the first time in over 200 years, Ulster Wildlife has confirmed.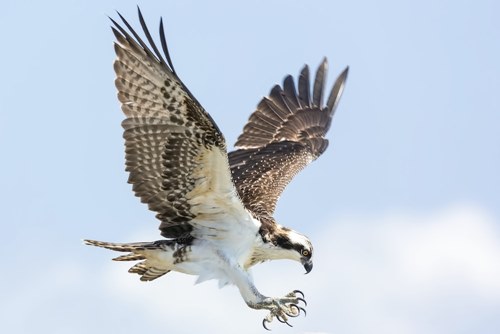 The pair has bred at a confidential nest site in Co. Fermanagh.
The bird of prey, which is also known as a fish hawk, has re-colonised naturally in the area.
The conservation charity believes that at least two, possibly three chicks have been hatched.