An online course intended mainly for guidance counsellors who wish to learn about Choice Theory/Reality Therapy and a selection of practical applications suitable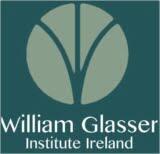 for use with adolescent clients. The six topics of this course are:
Introduction to Choice Theory/Reality Therapy
Bullying
Cool Anger Management
Hard Choices
Stress
Personal Well-being
Each unit has a video presentation lasting between 22 and 45 minutes and there are download documents associated with each unit. Although some online interaction is possible, the emphasis is on video presentation. The course tutor, Brian Lennon, will be accessible online to take any queries arising from the course. Brian is a senior faculty member of William Glasser International.
After registering here you will be contacted shortly about logon details.
Click here for information and to register ...