Botanical Cuisine Brings Chefs to the 'Root' of Cooking -on the Farm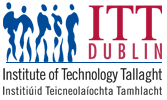 New Farm-to-Plate Culinary Degree Programme for Contemporary Chefs at IT Tallaght & Airfield Estate with Chef Patrons JP Mc Mahon, Sasu Laukkonen, & Matt Orlando
The Institute of Technology Tallaght in partnership with Airfield Estate, has developed a unique Honours Degree in Botanical Cuisine to enable chefs grow their own produce and creatively and confidently innovate food in line with current food and dietary trends. The one-year part-time programme is the first of its kind in Europe and is aimed at chefs with extensive experience in the industry or those that have previous culinary qualifications.
The current focus on food provenance and sustainability within the culinary landscape sees many chefs exploring; 'restaurant farming'- the growing of their own produce, learning more about wild food and foraging, new methods of preservation and minimising food waste and adapting menus in line with current dietary trends.
Underpinned by the theory and practice of fruit and vegetable food production, this programme gives the chef an experiential 'hands-on' learning environment in Airfield Estate to grow their own produce which in turn will be used for plant-based restaurant-menu food production.
The design of the programme was influenced by Food on the Edge chef symposium in 2015, where chefs Matt Orlando (Amass Restaurant Copenhagen) and Sasu Laukkonen (Ora Restaurant, Helsinki), and JP Mc Mahon (Aniar, Galway) spoke of the need for chef education I n farming their own produce and the new approach to menu design i.e. where the garden is the inspiration for menu design, the food is created in the moment and is ever changing. It is influenced not only by terroir and the weather, but by carefully examining every ingredient and figuring out which techniques will pay the highest respect to the ingredient as a whole.
Because of the uniqueness and need for the programme nationally and internationally three chefs; JP Mc Mahon (Aniar, Galway), Matt Orlando (Amass, Copenhagen) and Sasu Laukkonen (Ora, Helsinki) have become the patrons of the programme. As key players in the food industry they and their work has a 'natural' relevance and link with the ethos of the programme.
As patrons they are the ambassadors for the programme while also ensuring the programme continues to focus critical attention on; best practice and excellence, innovation and creativity in line with industry trends, and industry practice.
Speaking about the programme, JP Mc Mahon said "This course is a vital addition towards the further education of Irish Gastronomy'
Matt Orlando added: "I'm both happy and honoured to have had a role in inspiring this development.
Sasu Laukkonen stated, "I have to say that being part of something like this has been a dream of mine for a long time. Imagine a future world where chefs understand more about their most important asset - the produce!"
"Creative food production has rarely focused on plant-based cuisine but rather classical cuisine and global cuisine. There is a need for a greater understanding by chefs of the natural ingredient, how it is grown, when it is grown, what influences the finished plant, natural flavours from 'home-produced' plants, and creatively using plants on menu and plating for a customer experience. In all our culinary programmes in IT Tallaght, we believe in using an applied approach to learning. What makes this programme unique is its applied nature, the focus being on linking fruit and vegetable gardening with plant-based menu production, applied culinary nutrition and culinary events project management" states Annette Sweeney, Culinary Arts Programme Coordinator , ITT.
"As the culinary education partner of Airfield Estate Dundrum, we are delighted to partner with them on this innovative programme, for students to avail of their expertise and to bring this programme 'alive' on a working restaurant farm' states Annette Sweeney, Culinary Arts Programme Coordinator , ITT.
Annette continues "The programme is a designed as a one-year (add-on) honours degree programme (Level 8) for chefs working in the industry for some time or those that have previously completed a Level 7 / equivalent in Culinary Arts. New applicants onto our culinary programmes have the potential to progress to the BA (Honours) in Botanical Cuisine as part of their career path".
The programme starts in September and applications are now open.
Click here for more information ...
For programme details please contact: Tom Meaney, IT Tallaght, Dublin 24.
Tel: 01 404 2830 or email: [email protected]