New Digital Marketing Technologies Course
TU Dublin Tallaght Campus is launching the BA (Hons) in Digital Marketing Technologies (Level 8). Building on the success of the BA in Digital Marketing,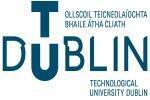 this four year degree offers an applied approach to modern digital marketing technologies, with practical examples taken from industry. The programme aims to get the graduate ready for the real world of digital marketing, affording the graduate the opportunity to apply for a position in the vibrant digital marketing technology sector, with employers such as Google, Facebook, LinkedIn, Amazon and many more.
Final year modules include Digital Content Design and Development, Creativity and Innovation, as well as E-Commerce and Strategic Marketing Technology.
The final semester involves a Capstone Work Placement in a real-life digital enterprise or organisation, offering unrivalled experience in the world of digital work before final graduation.