Missing Entrepreneurs 2019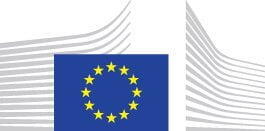 The "Missing Entrepreneurs 2019" report focuses on inclusive entrepreneurship policies. These policies aim at reaching the target groups (such as women, migrants, youth) for whom the usual barriers to start and grow a business are larger than average.
Lack of skills, networks, motivation and finance keep female, migrant and young entrepreneurs from growing stronger
Business creation by people from these groups helps generate jobs, thereby fighting social and financial exclusion while stimulating economic growth. The report finds that the gender gap in entrepreneurship only closes slightly, while immigrants are more likely to be self-employed than one decade ago.
The report also finds that these target groups are under-represented among digital entrepreneurs due to several factors such as the absence of digital entrepreneurship role models and lack of digital skills. It recommends that policy makers do more to address these digital-specific barriers in parallel to addressing traditional barriers to business creation, including building both digital and entrepreneurial skills and developing stronger networks.
Click here to read original article ...
Click here to download report ...