MIC launches exciting new graduate programme in Literacy Education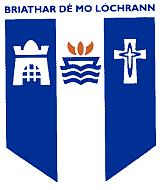 National and international reports on the promotion of literacy standards have identified repeatedly the role of the teacher, and particularly teacher knowledge, as the key element in raising literacy standards. Given the diverse range of children's literacy development, and the complexities associated with acquisition of same, the importance of teacher expertise to cope effectively with individual variance is paramount.
In response to national and international recommendations, the Department of Language and Literacy in Mary Immaculate College is pleased to announce the launch of the M Ed/ Structured PhD in Literacy Education. Both the two-year Masters programme and four-year Doctoral programme aim to promote literacy leaders within schools and communities whose literacy knowledge reflects the highest standards of academic rigour.
According to the programme coordinator Dr Martin Gleeson, Department of Language and Literacy at MIC; "The programme endeavours to promote the development of research, critical thinking and communication skills among participants and will be of particular interest to classroom teachers, learning support teachers, literacy leaders, principal teachers and policy makers at preschool and primary school levels."
The programme also meets the requirements set out by policy reports such as The National Strategy for Literacy and Numeracy 2011-2020, Digital Learning Framework for Primary Schools, 2017, Cosán 2016, Action Plan for Education, 2017 and DEIS 2017, that place a premium on the development of programmes at Masters and PhD levels to enable teachers to benefit from high quality national and international research in their promotion of effective literacy instruction.
According to Seán de Brún, Head of the Department of Language and Literacy; "'I am delighted the Department of Language and Literacy has developed this new and innovative programme. It is long overdue and it will be of particular interest and benefit to teachers, principals and researchers. Good literacy skills, including digital literacy, and knowledge of contemporary research on literacy assist teachers across all disciplines in schools.'
The proliferation of information and communication technologies, also warrants increased emphasis on the skills, strategies and dispositions necessary to adapt to rapidly changing social and work practices.
Prof. Jim Deegan, Head of Graduate School at MIC added "Responding to the challenges of literacy teaching, learning, and assessment is a high level strategic priority for policy makers, principals and teachers around the world, and this programme meets these challenges in innovative, creative, and relevant ways for children in schools and classrooms throughout this country."
For programme entry requirements and application details go to www.mic.ie