MIC Launches Department of STeM (Science, Technology, Education and Mathematics)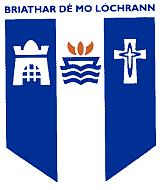 As part of National Science Week (November 12-19) Mary Immaculate College officially launched a new department entitled the Department of STEM (Science, Technology, Education and Mathematics) Education.
This new departure comes at an exciting time in the Irish educational landscape and responds to the National Strategy for Education (2011) which challenges third level providers to set out the distinctiveness of their respective institutions. The STEM Education Department will contribute towards producing STEM literate citizens – a goal that is driven not only by economic imperatives but also from a social justice perspective.
According to Dr Aisling Leavy, Head of STEM Education Department, this department will bring together a wealth of expertise and innovative practice from Science Education, Mathematics Education and ICT/Digital learning. "Mary Immaculate College is invested in building upon, promoting and widening relationships with the wider community to bring all learners, particularly those from diverse and marginalised communities, into contact with STEM," she said.
Click here for more information …