Maynooth University positioned to play critical role as Minister Bruton rolls out new regional jobs strategy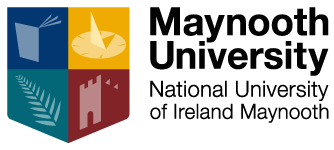 Monday, January 11th, 2016: The Mid East Action Plan for Jobs, part of a €250million regional jobs strategy launched by Minister Richard Bruton TD today, has been welcomed by Maynooth University. The University intends to play a critical role in ensuring the goals of this plan are met by fostering enterprise and a smart workforce for the region through its research and teaching.
The Mid East region of Kildare, Meath and Wicklow suffered heavily during the recent financial crisis with a loss of over 30,000 jobs. Whilst some 14,000 of these have been recovered in the last two years, the plan aims to create an additional 25,000 jobs and provides a blueprint for their creation by 2020.
At the heart of job creation in the region will be new enterprises in exciting growth sectors such as information and communication technology (ICT) and the development of climate adaptation technologies, areas of research expertise for Maynooth University. The University also has a strong culture of commercialising research, with three recent spin-out companies raising more than €20 million in investment and creating 50 jobs; a new business incubation centre, MaynoothWorks; and the recently opened €20M state-of-the-art ICT hub, Eolas.
Vice-President for Research at Maynooth University, Professor Bernard Mahon, welcomed the announcement: "The new plan recognises that higher education and research are essential assets to creating high value jobs in Kildare, Meath and Wicklow. There are major opportunities emerging for job creation in the Software/ICT sector, as well as in the Climate adaptation, Film, Tourism and Equine industries. Maynooth University has the capacity and expertise in many of these sectors, particularly in software/ICT and climate change research and innovation, to attract new high-value industries and to support entrepreneurs in these exciting growth sectors."
"Importantly, the new Mid East jobs plan recognises that higher education and research are essential assets to creating high value jobs in the region. This means that Maynooth University can work more coherently with agencies and regional authorities to attract investment and support start-ups. The plan creates a strategy and series of actions for Kildare, Meath and Wicklow to become an economic powerhouse in its own right, rather than relying on proximity to Dublin."
However, Professor Mahon sounded a note of caution: "We cannot expect to attract high value industry without a smart workforce, and so we need sustained investment in research and higher education. In practical terms this means expanding and upgrading teaching and research in third level institutions in the region and providing simple mechanisms to help industries and universities to work in partnership."