Maths Ireland March 2019 Newsletter
MATHS IRELAND MARCH 2019 NEWSLETTER
In this Newsletter:
Happy Pi Day
Jobs with the Maths Week Team
News
Coming events
BEYOND THE TEXTBOOK with Douglas Buchanan
Spring is definitely upon us and we are still getting a bit of Winter and Summer mixed into our weather. St Patrick's Day is coming this weekend, the
Spring Equinox
will happen next Wednesday on 20th March and the clocks will change (Spring Forward – Fall Back) on the 31st March. Daylight saving time may be on the way out as public opinion seems to be set against it, which seems a pity as it is a great opportunity to have a mathematical discussion about time. Also in March, and tomorrow, is
PI DAY.
See below.
PI DAY
Jobs with Maths Week Team
Main events March / April
Engagement Opportunities
Dates for Your Diary
BEYOND THE TEXTBOOK with Douglas Buchanan
We are adding to the Maths Week team!
If you would like to consider a career in promotion of mathematics with the world's biggest maths popularisation festival we are taking on some key personnel. These jobs will be one year contracts initially and will be advertised in full next week. Keep an eye on our twitter @mathsweek and on jobs.ie for details.
Maths Week Programme Manager
The Maths Week Programme Manager will assist with the planning, delivery and evaluation of the festival, in particular with relation to North–South initiatives. The successful candidate will assist with the planning of Maths Week (programme, financial, evaluation), liaising with sponsors and manage relationship with existing partners. This post is funded by the Department of Education and Skills.
Maths Week Digital Engagement Manager
With funding from SFI we are seeking to appoint a digital engagement manager to expand the breadth and depth of engagement throughout the year. The successful candidate will be responsible for web and social media platforms and work closely with the education resources manager in development and delivery of activities.
The successful candidate will also support the programme management and the strategic development of Maths Week Ireland. She / he will join a committed and dynamic team and work in a fast paced environment.
Maths Week Education Resources Manager
With funding from SFI, we are seeking a highly motivated and talented Education Resource Manager who will lead the development of educational resources and activities for all ages for Maths Week and for engagement throughout the year.
The successful candidate will support the programme management and assist with the strategic development of Maths Week Ireland – planning, delivery and evaluation. The successful candidate will also work closely with the digital engagement manager in development and delivery of activities.
Maths Ireland Blog: Carlow and Tipperary
The Annals of Irish Mathematics and Mathematicians blog by Colm Mulcahy features mathematicians from all around the island, county by county. Colm is professor of mathematics at Spelman College, Atlanta and this is part of his Atlas of Irish Mathematics where he is working towards covering the whole island. The blog will be of interest to mathematicians but also teachers looking to find examples of local heroes or role models (including features on women) for their pupils. Read it here. Forthcoming blogs will cover Carlow and Tipperary and Colm is looking for any information on any maths links with with Carlow and Tipperary as Sherlock Holmes would say: any detail, however small may be of great interest. The present listing by county can be seen here
Send us your news
If you have news or events that you think will be of interest to the maths and education community please email us at mathsweek@wit.ie
Follow us on twitter also @mathsweek
Happy Pi Day
3.141592653589793238462643383279502884197193993751058209749445923078164062862089986280348253421170679
Tomorrow is the 14
th
March which in the US is written 3.14 and so has become Pi day and is now celebrated around the world. It is a chance to celebrate this wonderful number and all of mathematics.
There are lots of activities on the internet and there is a good collection with 31 activities at the
weareteachers
website. The last one is the best one – a Pi Pie!
In the ancient world it was known that the circumference of a circle was a little more than three times longer than the diameter. The ratio of the circumference to the diameter is represented by the Greek letter π (pi). It is fascinating that for all circles this ratio is the same. The ancient Babylonians were great mathematicians and estimated pi as 25/8 (3.125) about 4,000 years ago. The Greeks made great advances with the great Archimedes (287-212 BC) developing a clever system to estimate pi. Archimedes drew a circle inside a square with another square inside the circle. He realised that the circumference of the circle was somewhere between the perimeter of the inside and outside squares. If polygons of greater number of sides were used a greater approximation could be found. Archimedes got as far as using 96-sided polygons and estimated pi as between 3.1408 and 3.14285. Not bad!
Around 700 years later a Chinese mathematician Zhu Chongzhi estimated pi to 3.1415929. Good for 6 decimal places.
Remember, decimals hadn't been invented yet and the ancients worked in fractions. The Greeks had a major problem when they realised that pi could never be expressed as a simple fraction. It wasn't a rational. That's why we say today that pi is an irrational number. This was a very difficult philosophical and even theological issue for them. It is hard for us to grasp now, but maybe we should remind ourselves of the wonders of pi. The digits of pi go on forever and dont become a repeating pattern, therefore you should can find you date of birth somewhere along the sequence of digits. There are many websites that will allow you to find your date of birth. See the American PBS (Public Broadcasting Service) pi page here
According to the Guinness World Records, the most decimal places of Pi memorised is 70,000, and was achieved by Rajveer Meena (India) at the VIT University, Vellore, India, on 21 March 2015. Rajveer wore a blindfold throughout the entire recall, which took nearly 10 hours. It is a very impressive feat but quite useless, 2 decimal places is all that is needed for most real world calculations and some people think that knowing Pi is "a little more than 3" is sufficient.
Active Maths: Folens will run a Junior Cycle Maths Information Event in Maths:
March 12th Dublin, March 13th , Cork and March 14th Galway
For a Junior Cycle Information event with their expert Maths presenter Derek Mulvany.
For more information, visit https://www.folensonline.ie/ActiveMaths
Pi day : Pi Day is celebrated on March 14th (3/14) around the world. Pi (Greek letter "π") is the symbol used in mathematics to represent a constant — the ratio of the circumference of a circle to its diameter — which is approximately 3.14159. Pi Day is an annual opportunity for maths enthusiasts to recite the infinite digits of pi, talk to their friends about math, and to eat Pie.
More details: https://www.piday.org/
>From this website:10 reasons why maths is important in life
Pi Quiz
The Pi Quiz is a team competition for Junior Cert Students, organised by the Cork Branch of IMTA. Started in 2009, the competition has grown from strength to strength with many venues. The next quiz takes place on Fri 5th April 2019. Details on www.piquiz.ie
All Ireland finals of the Junior Problem Solving Competition
The All Ireland finals of the Junior Problem Solving Competition run by the Irish Applied Maths Teachers Association will take place on Saturday, 23rd of March 2019, in Athlone Community College. Details: http://www.iamta.ie/events/junior-problem-solver.html
The 2019 Senior Applied Maths Regional Quiz will take place on Thursday, 7th of March, 7:30pm – 9:30pm.
The finals will take place on Saturday, 23rd of March, in Athlone Community College
More details: http://www.iamta.ie/events/senior-applied-maths-quiz.html
John Hooper Medal winners
The John Hooper Medal winners will be announced on 29 March.
2019 Huxley Lecture 29 March at Maynooth University
What's new in the mathematics of ancient China?
In recent decades, archaeologists have discovered many ancient Chinese mathematical writings, hitherto unknown. These manuscripts date from the 3rd and 2nd centuries BCE, and shed a new light on the mathematics of ancient China. The presentation will discuss the nature and content of these new texts. It will also highlight how they complement the documents on the basis of which we wrote, until recently, the history of mathematics in ancient China, and how they change our previous views on the topic. The presentation will conclude with the question of how we can place the mathematical knowledge and practices developed in ancient China into a global history of mathematics.
More details: https://www.maynoothuniversity.ie/mathematics-and-statistics/huxleylecture2019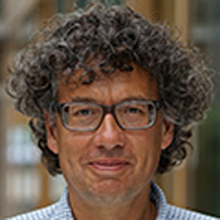 Maths Counts is back for 2019 and the format is changing in response to the needs of maths teachers. "Some things won't change though. As in previous years, we'll have a world-recognised expert in mathematics education provide the keynote address. This year it's Prof. Jeremy Hodgen, Chair of Mathematics Education at University College London. Professor Hodgen will speak about a recent study he led, which focused on "What is the evidence regarding the effectiveness of different strategies for teaching mathematics?". Professor Hodgen's has also recently led research investigating low attainment in mathematics. It will be interesting to hear his views on maths teaching and learning."
History of Mathematics Conference 2019
There will be a joint Irish History of Mathematics (IHoM5) and British Society for the History of Mathematics (BSHM) Conference at Maynooth University on August 1st and 2nd 2019. See here for details.
Location: Maynooth University
Dates: 1st & 2nd August 2019
Day 1 will focus on invited talks on mathematical texts from the Russell Library, and will also feature a visit to the Russell Library to view their collections, which include works of Galileo, Copernicus, Fermat, and Newton, to name but a few. There will be a conference dinner in the evening.
Day 2 will follow a format similar to previous IHoM conferences, and will allow for a combination of longer and shorter talks. The topics will include
General topics from the History of Mathematics
Significant people and or texts in the History of Mathematics
We would particularly welcome submissions which are situated in an Irish context, and that involve the use and consideration of original sources.
The call for submissions (titles and abstracts) will open in March.
5th International Conference of The Mathematics Education for the Future Project
Theory and Practice: An Interface or A Great Divide?
Location: Maynooth University, Kildare, Ireland
Dates: 4-9 August 2019
Email: alan@cdnalma.poznan.pl
Over 100 papers and workshops have been submitted to this conference and about 200 educators are expected from all around the world. The Mathematics Education for the Future Project was founded in 1986 to develop innovation in mathematics, statistics, science & computer education. Since 1999 there have been 14 conferences throughout the world culminating in our Hungary Conference in September 2017, attended by 125 people from 22 countries. The conferences are renowned for their friendly and productive atmosphere and attract many of the movers and shakers in education world-wide. Information documents can be downloaded here. "Our group has become one happy family over the 20 years of our 15 conferences, please see the photo albums of our last three conferences at https://alantrogerson.imgur.com/ "
Engagement Opportunities
Young Modellers deadline April 5th
Sinéad Burke, MACSI Research Manager, (Mathematics Applications Consortium for Science and Industry) at the University of Limerick tells us that Science Foundation Ireland has awarded MACSI funding to run a TY Programme to allow students to explore how to model real-world problems using maths and stats. Teachers from girl, mixed-gender, and DEIS Schools are strongly encouraged to apply. The application form is available here https://ulsites.ul.ie/macsi/teachers-application-young-modellers ; queries may be addressed to info@macsi.ul.ie
The Project
The Young Modellers project led by the University of Limerick will confront students with unfamiliar "real-world" problems. It will empower Transition Year students to explore the modelling needed for problems that do not automatically appear to lend themselves to mathematical analysis; examples includes locating the black box of a crashed aeroplane, forecasting the cost of cancer screening programmes or optimising the operation of a lift in a multi storey building.
During the 12-week programme students will develop an enhanced understanding of the links between the maths learned at school and the many applications of mathematical sciences in the real-world. The programme will support the development of collaboration, communication, and perseverance skills with students exploring multiple different ways of problem solving.
Teacher Training
Supporting teachers is a vital component of the Young Modellers project. Director of the MACSI centre at the Department of Mathematics and Statistics at UL Prof James Gleeson, Director of EPI*STEM at the National Centre of STEM Education UL Prof Merrilyn Goos, and the lead teacher of the pilot study at Clongowes Wood College Stephen O'Hara will run a 3-day residential teacher-training workshop in Summer 2019. Teachers will also receive ongoing online and offline support when implementing the programme in schools from September to December 2019.
The Young Modellers project is currently recruiting up 15 teachers across 15 schools to participate in the programme, with the training benefit valued at €5,000 per school. There is more info here http://www.ulsites.ul.ie/macsi/young-modellers
UCD's Maths Sparks
The School of Mathematics and Statistics, in conjunction with UCD Access & Lifelong Learning and the College of Science, runs a series of extra-curricular mathematics workshops for senior cycle post-primary pupils. Designed and delivered by volunteer students and staff in the UCD School of Mathematics and Statistics, the series of Maths Sparks problem solving workshops aims to bring the wonder of mathematics to life through interactive and engaging activities and talks from mathematics graduates and professors.
Workshop material is available and are free to download from the Maths Sparks Website. These booklets might be a useful resource for teachers running a Maths Clubs in their school or for those who are teaching extra-curricular content, such as to Transition Year students. University groups may also like to utilise this resource in running 'Maths Sparks' workshops in their institution.
PhD opportunity in Maths Education
Dr Aoibhinn Ni Shuilleabhan is looking for candidates interested in pursuing a PhD in maths education Investigating the links between Mathematical Knowledge for Teaching and Teacher Classroom Practices in Irish post-primary schools. See here for description of the project.
DCBEAGLE CHALLENGES
for more see : www.dcbeagle.com
to cvontact Douglas: douglasb@gmail.com
Why teachers teach but kids don't learn
This TED talk, less than nine minutes by Ben Richards, clearly indicates that many teaching methods disengage pupils from the subject and his approach does make such good sense. My belief is that teachers discard the "toys" of maths too early and so making it difficult for many pupils to understand and grasp concepts.
Ben Richards is both an award winning playwright and an experienced teacher of Drama, Philosophy and Mathematics. He has spent the last ten years bringing together his different areas of expertise at a number of top UK schools, honing his unique approach to education.
When I began my teaching career Nuffield maths was the "in thing" and it was interesting, as far back as the early 1970s, their strapline was …. "I See, I Do, I Understand!"
Ben's video hopefully inspires teachers to think about ideas to enhance their maths teaching – we do not have to all become puppeteers! Click here to view the video.
Advertisement of the month
It is not often one promotes an advertisement but this one enhanced my belief that diversity in maths teaching methods reap rewards. Click here to watch it. Notes in the advertisement: "Problem solving skills will set you up for your future career. LifeSkills believe it's important to introduce core skills into schools early to give children the best chance of a successful career."
Videos of the month
Prodigy – 20 engaging, skill building maths games – 8 – 13 year olds – click here. This very much follows Ben Richards' theme.
Maths Seeds – 7 activities to engage the pupils in lessons – 7 – 10 year olds. Click here.
River crossing puzzles
SNAP mathematics foundation – River crossing puzzles
And finally …
Talking sheepdog gets all the sheep in the pen for his farmer. He comes back and says 'All 40 accounted for.' Farmer says, 'I've only got 36!' Sheepdog replies, 'I know, but I rounded them up.'

Hired an odd-job man to do 8 jobs for me. When I got back, he'd only done jobs 1,3,5, and 7

What kind of tree could a maths teacher climb? = Geometry
Any suggestions for maths activities or events or news for this monthly newsletter please email mathsweek@wit.ie. We welcome any feedback.
Copyright © MathsWeek 2018 Calmast. All rights reserved.