This Masters is being run by the Department of Humanities and the Department of Electronic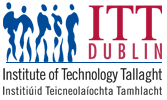 Engineering in partnership with RUA RED Arts Centre. Graduates from a wide variety of disciplines, including but not limited to communications and media, architecture, art and design, computer science and engineering are encouraged to apply.
The converging disciplinary space between engineering, media and art has become a significant arena for interdisciplinary practice, education and employment opportunities. This Masters programmes focuses on existing and emerging technologies and creative practice in media and electronic arts.