Languages Summer Camps
Fun filled heritage and lesser-taught language summer camps for post primary students, funded by Languages Connect, will be available in seven locations across Ireland this summer. With heritage language camps in Polish and Lithuanian, and lesser-taught language camps in Chinese, Italian and Japanese available, the two-week camps support and inspire language learning through a combination of fun, creativity, and interaction.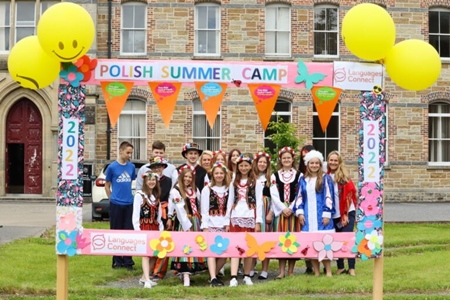 The fun-filled summer camps consist of a mixture of sports, culture and language-based activities proving to be of interest to a multitude of students and allowing them to develop their language skills.
Parents and students are encouraged to book early to avoid disappointment – spaces fill up fast! Find out where the camps are taking place and how to at https://languagesconnect.ie/summer-camps/