GMIT's Enterprise Ireland Medical and Engineering Technologies (MET) Gateway secures €840,000 to build state-of-the-art medical device test facility
GMIT's Medical and Engineering Technologies (MET) Gateway is to receive €840,000 in Government funding to build a state-of-the-art medical imaging test facility for the development of next generation medical technologies.
GMIT's MET Gateway is one of 15 industry-focused Enterprise Ireland Technology Gateways located within Ireland's Technological Higher Education Institutions. The Technology Gateway Network Programme funds interactions between local and national industry and the Institutes of Technology/Technological Universities and aims to increase the levels of interaction between the IoTs / TUs and industry in Ireland. The intended outcomes of the programme include; more companies engaging in R&D, pilot manufacturing capability for new product/process development, enhanced technology validation and testing capabilities, testbed generation and enhanced training potential for key industry staff on emerging technologies.
MET Technology Gateway's unique expertise focuses on providing cutting-edge, industry focused solutions for SMEs and larger organisations across the MedTech, Engineering and Lifesciences sectors. The new investment in the state-of-the-art medical imaging facility will be available in early 2020.
Dr Eugene McCarthy, Academic Director of MET at GMIT, says: "MET has seen a significant level of growth and collaboration with the MedTech sector since its inception in 2016. Our newly funded facility will provide a truly unique offering to industry. It will enable MET's industry partners evaluate their innovative technologies on cutting-edge equipment not readily available outside clinical environments".
MET's successful application was selected through a rigorous evaluation process which recognised MET's strong track record of industry engagement, the significant industrial need for the new equipment, and GMIT's capacity to service and maintain the equipment according to international standards.
Minister for Business, Enterprise and Innovation Heather Humphreys TD said: "Our aim is to build on our strong enterprise ecosystem from across the wide spectrum of academia, research and business communities. This fund directly supports projects that are emerging from the ground up. The successful applicants announced today are housing research projects and initiatives that are at the cutting edge of innovation and I am confident that they have the potential to make a real and lasting impact on enterprise development at both a regional and national level."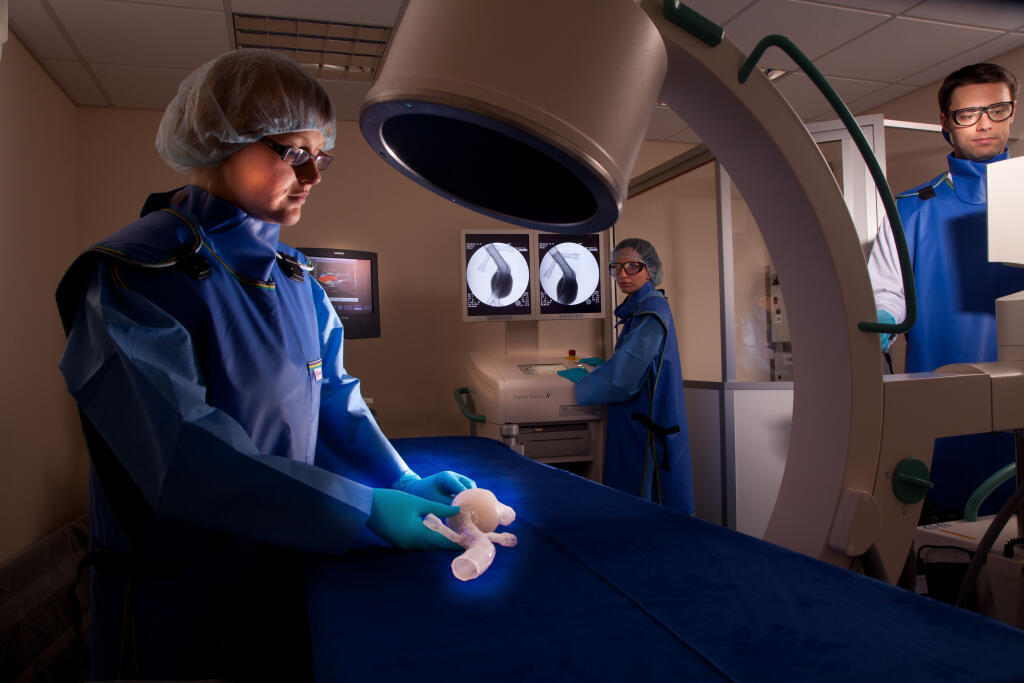 "Through Future Jobs Ireland, our whole-of-Government framework to prepare for the future economy, we want Ireland to become a leader in technology adoption. This Capital Equipment Fund will support Institutes of Technology and TU Dublin in buying equipment relating to new technologies and is another step towards realising this ambition," Added Minister Humphreys.
Speaking about the announcement Mark Whelan, Technology Gateway Programme Manager at Enterprise Ireland, said "This funding allows our Technology Gateway the opportunity to purchase new technologies in areas such as augmented and virtual reality, mobile robotics and moulding. Successful applicants have a proven track record in industry engagement and the new equipment will assist in increasing their interaction with industry and add value to the SME sector in Ireland."
For further information about the MET Gateway in GMIT, please contact Sharon White, Technology Gateway Manager at [email protected] or visit www.metcentre.ie.